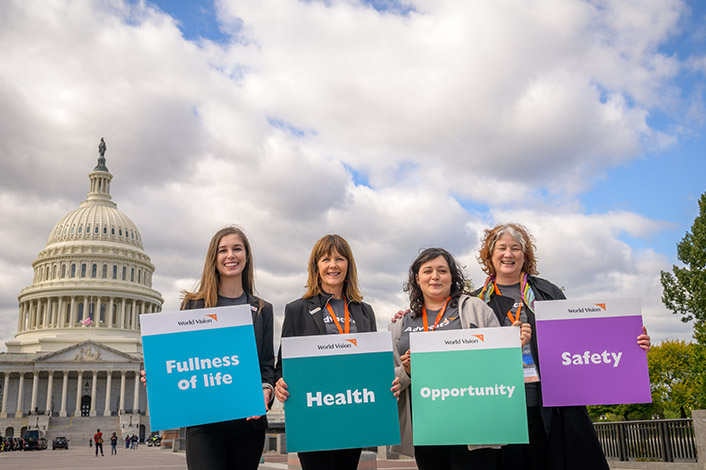 2020. It's here. We made it.
There's so much we're looking forward to — so much work to do in 2020! But before we dive in, we wanted to stop and honor God and our advocates for everything we were able to accomplish together in 2019.
And it was a lot! Day by day, life is busy and we often feel the challenges loom larger than the victories. But throughout the year, you prioritized speaking out and taking action, and when we pause to look back, we can see how God used our voices to create lasting change for kids and families.
As a testament to that work and our amazing God, check out our 2019 highlights and accomplishments!
January: Focus on foreign assistance
In January we were coming in hot off 2018 — we'd just learned that the State Foreign Operations Programs budget for 2019 (which includes foreign assistance accounts) would be funded at $56.2 billion, which was a slight increase compared to 2018. Given the Administration had called for foreign assistance funding to be cut by almost 30 percent in 2019, a small increase was a big win!
But every year is a new year, so our big focus in January was to begin talking about the benefits of U.S. foreign assistance all over again — to prepare for 2020! (The federal budget process is long; it's best to start early!)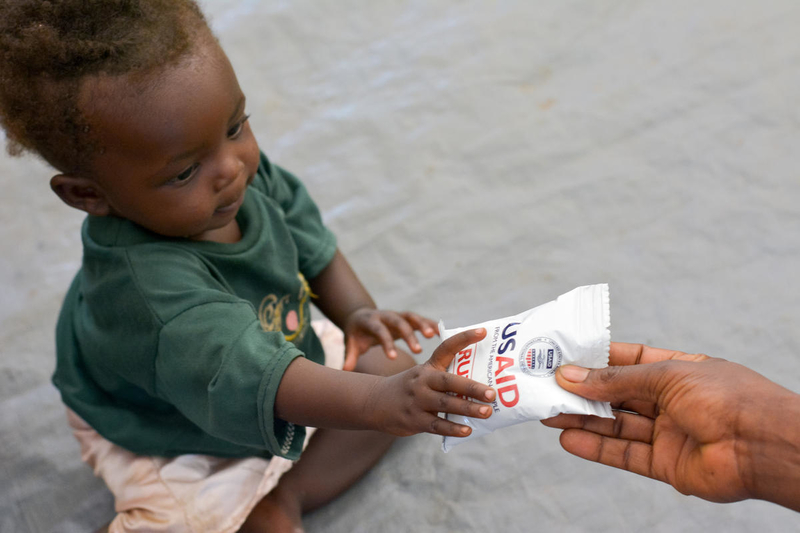 February: Gearing up for the Global Fund
In February, our Volunteer Advocate Community started their first round of in-district meetings with their members of Congress and their staff. Advocates held meetings around the country about budget appropriations and the Global Fund to Fight AIDS, Tuberculosis and Malaria. Started in 2002, the Global Fund has saved 32 million lives so far. It was up for its sixth replenishment in 2019 and, if fully funded, plans to save 16 million more lives in the next three years.
March: Help keep girls in school and don't cut that budget!
In March, the White House announced its proposed 2020 budget, and it included a whopping 24 percent cut to foreign assistance! Though foreign assistance accounts for less than 1 percent of the total federal budget, that money allows the U.S. and partners like World Vision to make sustainable progress against poverty and empower families with life-changing resources. (Just ask Dennis, whose life was changed thanks to USAID!) In response, World Vision Advocacy increased our efforts to help Congress understand the power of these funds.
Advocates also started mobilizing around the Keeping Girls in School Act in March, because ensuring girls have equal access to education is one of the best ways to help communities lift themselves out of poverty for good.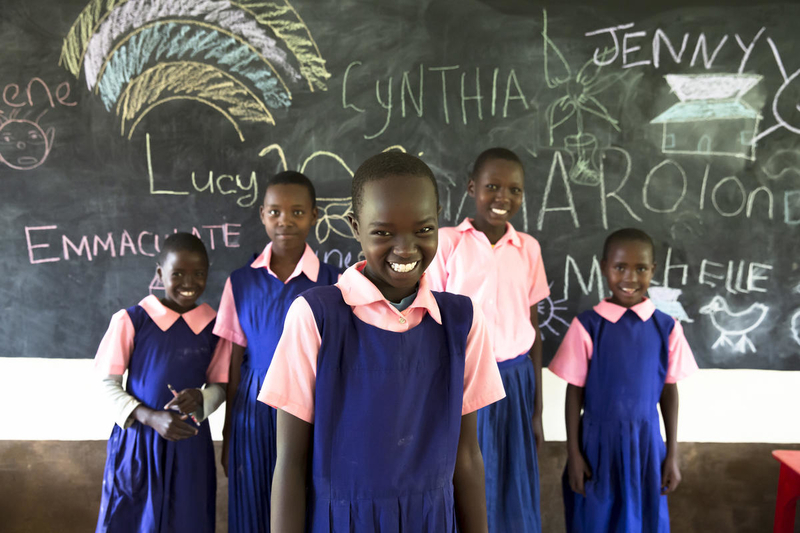 April: Central America comes into sharp focus
At the beginning of April, the Administration announced plans to cut U.S. foreign assistance to El Salvador, Guatemala, and Honduras in an attempt to push these governments to stop migration. But most of this assistance doesn't go to governments — it funds the programs of development organizations like World Vision who are working in Central America to address the root causes of poverty, violence, and migration. Cutting funding would be counterproductive to addressing the root causes of unsafe migration, so (of course) advocates started speaking out!
Online advocates made their voices heard with 3,691 actions (emails, phone calls, and social posts). This laid the groundwork for Volunteer Advocates to meet with representatives and other victories that we saw in May. Speaking of which …
May: Some progress on the budget, BIG progress on Central America!
In May, two Volunteer Advocates met with their representatives to share their concerns about the cuts to foreign assistance assigned to Central America. We also saw Congress respond to these cuts with the introduction of the Northern Triangle Enhanced Engagement Act (H.R. 2615), which supports the people of Central America by addressing the root causes of migration in El Salvador, Guatemala, and Honduras. The bill secures funding to prioritize economic growth, anticorruption, and security, so that people have the choice to remain safely in their communities.
Also in May: The House bill for the budget included full funding for the Global Fund. It was a positive step in our continuing journey!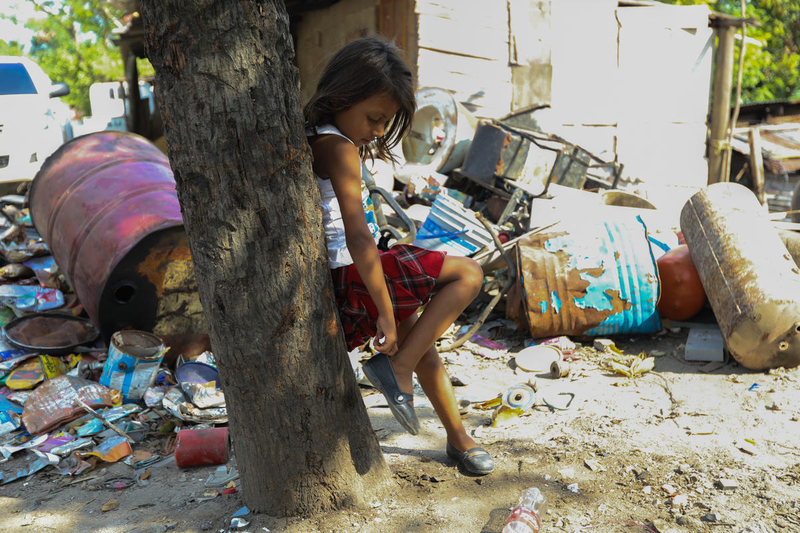 June: Keeping kids safe — no matter where they are
June was busy! We started to ramp up our advocacy on the Ending Violence Against Children Resolution, which helps improve current programming so that it's more effective in keeping kids safe.
June 20th was World Refugee Day, and World Vision advocates promoted the Global Fragility Act, a bill designed to respond to the root causes of violence before they cause conflict that hurts kids and forces people to flee their homes. With over 70 million people forcibly displaced from their homes worldwide, now is the time to get serious — and strategic — about addressing global fragility. (Learn more about what fragility means in a humanitarian context.)
We also spoke out on behalf of children at our own borders. After reports arose of migrant children at the U.S. southern border enduring horrible conditions, World Vision spoke out alongside our advocates. We pushed Congress to prioritize a bipartisan, complete solution that would provide for adequate housing, sanitation, nutrition, education, and legal services for children at the border. Advocates were quick to speak out, and thankfully, Congress was quick to act.
On June 27, Congress passed a bipartisan bill approving $4.6 billion to care for migrant refugees detained at our border. (Learn more about what it will take to create a holistic response to migration prioritizes safety and dignity.)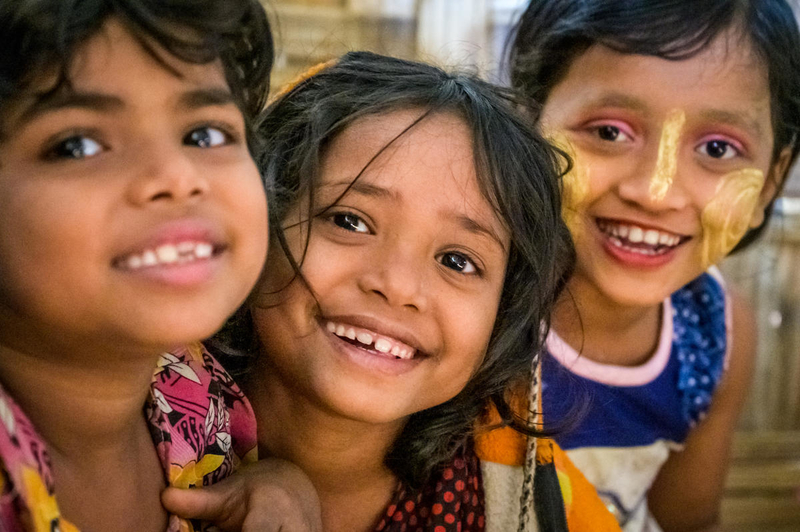 July: Summer of safety
In July we continued our summer focus on child safety by continuing to advocate for the Ending Violence Against Children Resolution, funds to help end child labor, and the Keeping Girls in School Act.
August: This sounds familiar…
On August 3, the Administration introduced a rescission package, which is a cancellation of budget authority already provided to Congress. The package would have affected up to $4 billion dollars — permanently pulling those funds from already approved 2018 and 2019 foreign assistance programs (See here for full details.)
Advocates leapt into action, contacting Congress a total of 2,250 times, and on August 22, the White House announced that it wouldn't move forward with cutting foreign aid through a rescission package. Thank you to everyone who helped inspire swift action in our government!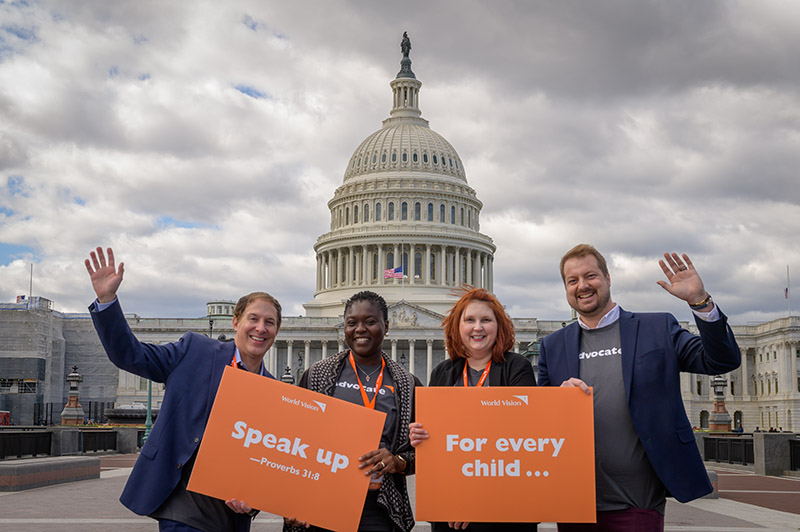 September: Back to school … for everyone!
In September, we brought the focus once again to the Keeping Girls in School Act and the amazing things that happen when girls are allowed to stay in school. Volunteer Advocates held in-person meetings and online advocates kept speaking out: From April through November, advocates contacted Congress almost 5,000 times about the Keeping Girls in School Act!
October: Let's go camping!
In October, we held our first-ever advocacy camp for World Vision Volunteer Advocates in Washington D.C. At camp, advocates learned more about the purpose of biblical advocacy, how to build positive relationships with their members of Congress, and then put their knowledge into action with meetings on Capitol Hill! Their meetings resulted in five more cosponsors for the Ending Violence Against Children Resolution, which passed out of the House Foreign Affairs Committee later that month and will hopefully go to the House floor for a vote soon!
We saw similar good news for the Keeping Girls in School Act: It passed unanimously out of Committee and we're hoping to see it on the floor for a vote in 2020.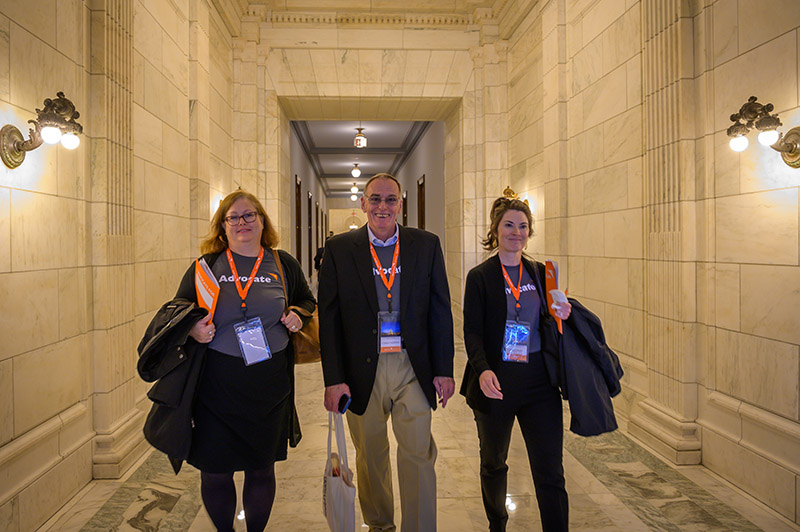 November: Still waiting for a budget
November offered time to stay the course, as we continued advocating for robust foreign assistance funding. The 2020 budget still hadn't been passed, but online advocates took 1,249 more actions supporting the life-saving programs it makes possible. And we kept praying!
December: The best advocacy Christmas ever
Christmas came early for World Vision Advocacy! After months of raising our voices, we found out that Congress had fully committed to the Global Fund, reinforcing the U.S.'s commitment to being part of the worldwide effort to wipeout AIDS, malaria, and tuberculosis.
Also, the 2020 federal budget finally passed! Hallelujah! And it included a slight increase to the foreign assistance fund! Plus, snuck in there with the budget, the Global Fragility Act passed into law as well. That's three big wins, all at once!
All year advocates had been sharing with Congress about the power of foreign assistance to save lives and lift families out of poverty. And — thank you Lord! — our voices were heard!
Let us not become weary in doing good, for at the proper time we will reap a harvest if we do not give up.

— Galatians 6:9
Looking back at our year, we can see just how much God was at work from the beginning! And we're so honored that you joined us in our journey to bring about a kind and just world through positive, faith-rooted advocacy. Thank you for believing that change is possible and for raising your voice to make it happen!
---
Want to learn more about being part of the Volunteer Advocate Community?
Sign up below and we'll reach out with more information about how you can be a part of the World Vision Advocacy team!
Top photo: World Vision Advocacy Camp. (© 2019 World Vision/photo by Laura Reinhardt)