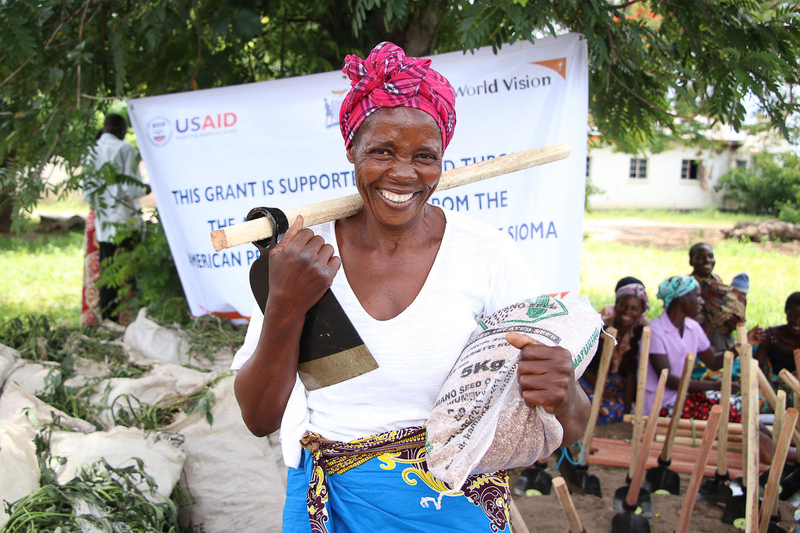 Over the course of a year and for less than 1 percent of the federal budget, the U.S. was able to provide:
62 million treated bed nets to protect families from malaria
2.8 million people with access to basic drinking water services
182,000 people with emergency food assistance after a disaster or conflict
138,000 babies not breathing at birth with life-saving resuscitation
33 million children under 5 and 8.3 pregnant women with the nutrition they needed to survive
… and much, much more
Unfortunately, the White House announced its proposed budget today — and it disregards the life-saving potential of foreign assistance, proposing cuts of 22 percent.
Through U.S. foreign assistance programs — often implemented through humanitarian organizations like World Vision — communities gain livelihood opportunities, helping families build self-reliance and thereby reducing the need for U.S. aid. These programs also provide life-saving assistance, create strategic alliances, and help combat extremism and instability. So foreign assistance efforts can result in lives saved, a stronger global economy, and improved national security!
The more we cut the International Affairs Budget, the higher the risk for longer and deadlier military operations.

— Former Chairman of the Joint Chiefs of Staff, Admiral Mike Mullen
It simply doesn't make sense to cut this account that does some AMAZING things. Congress knows that too, which is why there's been bipartisan support for keeping these accounts intact over the past two years, despite requests for foreign assistance budget cuts from the Administration.
Let's encourage Congress to do it again: Act below to remind Congress to keep foreign assistance programs funded. This small 1% of the U.S. budget saves lives and helps improve safety, health, and opportunities for children around the world. When we raise our voices in unison about God's justice for those in extreme poverty, Congress listens!
ACT NOW:
Top photo: Woman in Zambia receives seeds through USAID and World Vision program. (©2020 World Vision/photo by Tigana Chileshe)