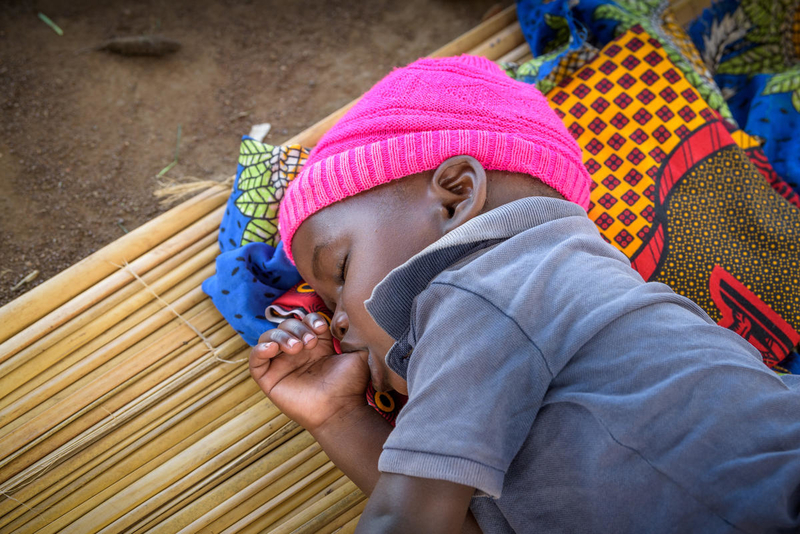 Update on 1/4/21: The Global Child Thrive Act has now passed into law! Thank you for your advocacy on this issue!
Think about all the ways you help kids get a great start in life — your own children, those of your friends, or even those you don't know. You might slow down in school zones, promote the importance of eating vegetables, or give to child-focused organizations (thank you!). We do all these things, and many others, so that kids can grow up feeling safe and cared for.
When children don't get the love and support they need at the beginning of their life, they're put on a path for continued challenges: hindered physical and mental growth, emotional issues, lower educational attainment, and fewer economic opportunities. For a child to reach their full potential, children need healthy, loving, and safe conditions that encourage them to learn and grow as an individual.
A solid foundation is the best way to help a child meet their God-given potential. For the roughly 250 million children currently unable to reach that potential, the Global Child Thrive Act (introduced by Senators Roy Blunt [R-MO] and Chris Coons [D-DE] in the Senate, and Representatives Joaquin Castro [D-TX] and Brian Fitzpatrick [R-PA] in House) will help give children the best possible start by integrating early childhood development interventions into current foreign assistance programs that serve vulnerable children and their families.
These interventions will help prevent the mental and physical harm caused by lack of adequate nutrition, stimulation, education, nurturing care, or exposure to toxic stress through violence, conflict, and other adverse experiences.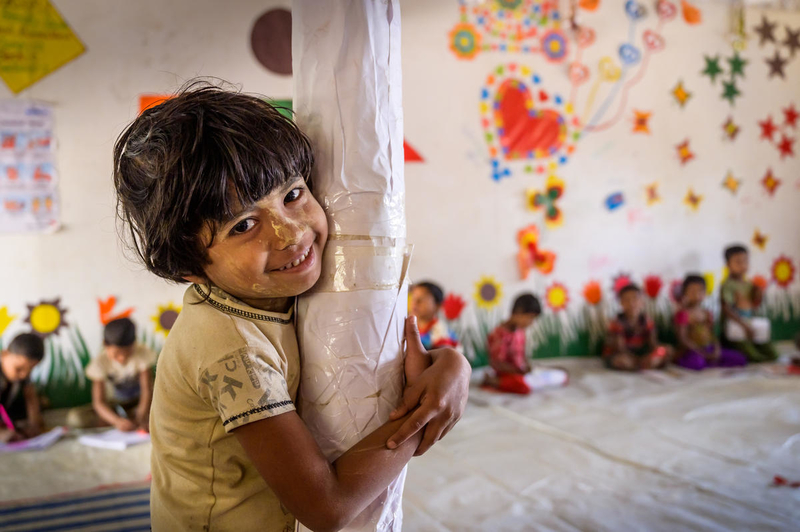 Thrive Act on the ground
So, what does this bill specifically do and how does it affect World Vision's work on the ground? In addition to integrating a focus on early childhood development into existing foreign assistance programs, the bill:
Helps countries reach their development goals by scaling up targeted, evidence-based interventions to aid vulnerable children;
Encourages partner countries to use childhood development initiatives that incentivize the building of local communities in a sustainable way;
Continues to build on the evidence and priorities outlined in the "Advancing Protection and Care for Children in Adversity" strategy.
But what do early childhood development interventions look like on the ground? A lot of different things! It might look like education programs that utilize toys and games that develop important cognitive skills. Or teaching moms about important nutrition and hygiene habits to ensure that their children are getting the nutrients and care they need for healthy development. Another example could be teaching the importance of parents playing with their children from an early age, building a bond with their children, and letting them know they are loved.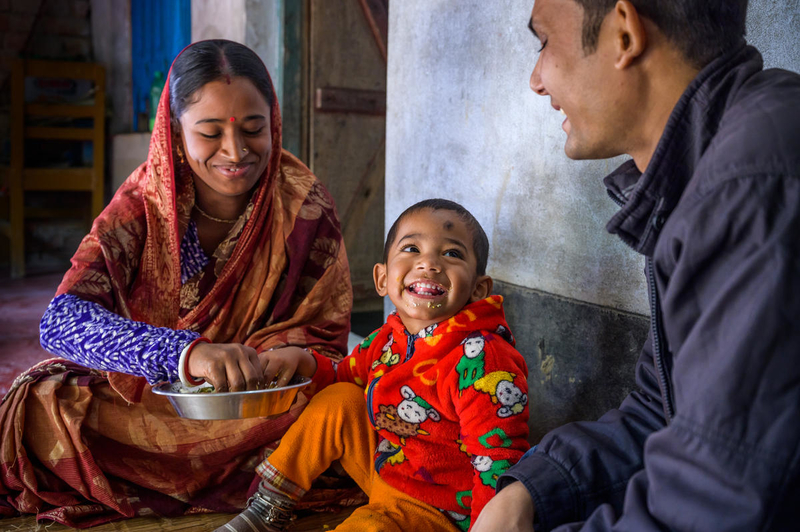 Thrive Act and the Ending Violence Against Children Resolution
The Global Child Thrive Act also gives teeth to some aims of the Ending Violence Against Children Resolution, which encourages a coordinated whole-of-government strategy to end violence against children and emphasizes the use of evidence-based strategies to address that violence. These two bills are priorities for World Vision because they work together to give vulnerable children the best start possible while working to ensure their safety and protection as they continue to grow into the people God created them to be. Together, they form a solid strategy for creating a strong beginning for children.
These interventions become even more important within fragile contexts, such as armed conflict zones, refugee communities, or where children are on the move or outside of parental care. When these approaches are coupled with other evidence-based strategies for protecting children, they become even more powerful.
In fact, applying early childhood development aspects to current programming as recommended in the Thrive Act can act as a force multiplier in creating positive outcomes for vulnerable children, creating a ripple effect for communities at large. When children in the community get a stronger start, they can achieve higher educational and economic goals, which in turn benefits their families and the larger community!
Thrive and you
The Thrive Act was introduced in October and is at the beginning stages of the legislative process. Now is the critical time to build support for the bill through cosponsors in both Houses of Congress and build momentum to move this bill through each Chamber and on the President's desk for signature.
We need your help to make this happen! Please call or email your representative and senators to encourage them to support early childhood development for vulnerable children to meet their God-given potential!
Join the Online Advocate Network:
Inspired to take action for love and justice? Join the World Vision Online Advocate Network and we'll email you each week with easy actions you can take to advocate for justice for families around the world!
Top photo: A sleeping toddler sucks on his thumb while his mother listens to a World Vision nutrition training in Nakasongola, Uganda. (©2018 World Vision/photo by Jon Warren)