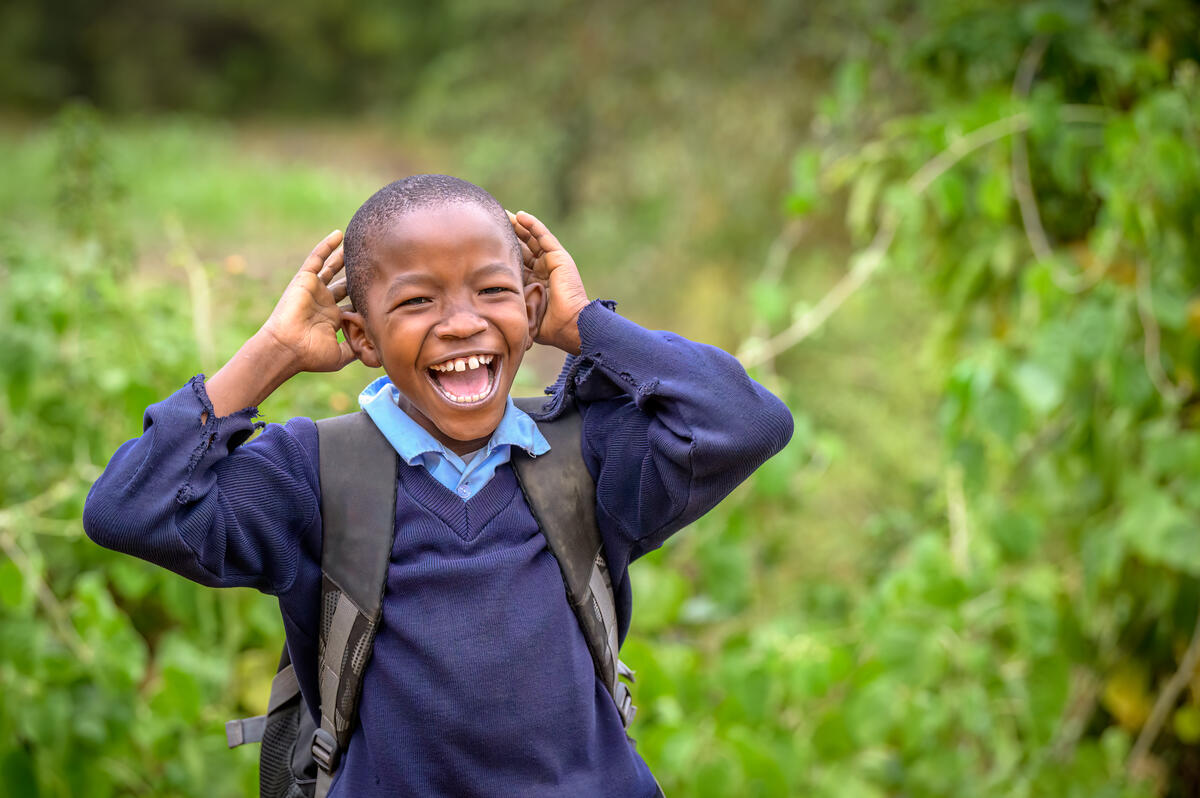 Estimated read time: Seven minutes
As we settle into 2023 and into a new congressional session, the World Vision Advocacy team is reflecting on all the impact made in the past year. It's been a banner year and we saw significant wins for vulnerable children and their families around the world. To name just a few:
In May, Congress authorized additional Humanitarian assistance to families affected by the war in Ukraine. This meant that millions of displaced children and refugees from Ukraine received life-saving emergency aid. Communities around the world pushed to hunger by the embargo of Ukrainian wheat and crops received food assistance.

In July, the House passed the Trafficking Victims Prevention and Protection Reauthorization Act. This bill will lead to law enforcement agencies being further empowered to identify and prosecute traffickers in the U.S. and around the world. Survivors of trafficking will have greater access to healing resources.

In October, the President signed the Global Malnutrition Treatment and Prevention Act into law which means that pregnant and nursing mothers in the world's most vulnerable places will have access to the nutrition they need to keep their babies from malnutrition.

In December, the House followed the Senates lead and passed a resolution condemning the use of hunger as a weapon of war (co-written by World Vision). This resolution shows that Congress officially condemns the disruption of food supplies as a weapon and outlines tools to stop the spread of hunger.
But while Advocacy has made an incredible impact, there is still more to be done! Children in extreme poverty and/or fragile settings are facing increases in child labor, child marriage, and other forms of violence. At the same time, they have more obstacles to getting back into the classroom. It's more important now than ever to use our voices and unique gifts for good. Keep reading to see a preview of the issues we're advocating for in 2023 and then use YOUR impact for a cause that breaks your heart. We'll be here cheering you on – every step of the way!
Foreign assistance
U.S. foreign assistance accounts for less than 1 percent of the federal budget — yet this small amount enables the United States to work through trusted partners, including faith-based organizations such as World Vision, to implement programs that bring hope, opportunity, and improved well-being for children and families in the world's toughest places.
This assistance encompasses global health, child protection, food assistance, gender equality, education, economic development, water, sanitation & hygiene, and humanitarian response—all while partnering with communities and countries to build self-reliance. With funding allocated annually by Congress, the U.S. Agency for International Development (USAID) provides grants to trusted implementing partners like World Vision. These grants complement existing development activities and increase our overall impact—putting our collective goals of eliminating extreme poverty and achieving holistic child wellbeing within reach.
Take action: Protect foreign assistance!
International Disaster Assistance
Approximately 235 million people around the world need life-saving humanitarian assistance, which is the highest figure in decades.
Included within U.S. foreign assistance is the International Disaster Assistance (IDA) account, which provides critical humanitarian assistance in response to natural disasters, conflicts, and other emergencies around the world. This funding provides children and families in need with emergency food, water, shelter, health care, psychosocial support, and complementary activities that support relief, recovery, and resilience. In short, it helps countries prepare for, respond to, and recover from crises, providing for the immediate needs of the most vulnerable and supplying resources to build resilience for future emergencies!
One in four of the world's children lives in a conflict or disaster zone. These children deserve care and protection.
Take action: Speak up for this critical piece of funding during humanitarian emergencies!
Global Hunger Crisis
After decades of progress, global hunger is on the rise. Vulnerable communities have seen their food systems eroded by compounding shocks like conflict, climate change, and the COVID-19 pandemic. In addition, an acute food crisis is spiraling around the world, driven by the conflict in Ukraine. 
As many as 828 million people around the world faced chronic hunger in 2021, 46 million more than the year prior, and 150 million more than in 2019. Forty-five million people are estimated to be at risk of death or already facing starvation and death because they have so little to eat. This is not only a tragedy today—it is setting the stage for a continuing crisis.
Thankfully, there is hope: legislation that aims to curb the growing hunger crisis is up for reauthorization! The Farm Bill is a critical tool in fighting both acute and chronic hunger as well as investing in a community's ability to feed themselves and resist shocks.  At a time when far too many people around the world are hungry, we support reauthorizing U.S. international food aid programs in the Farm Bill. 
Take action: Send a pre-filled email to your leaders about the importance of reauthorizing the Farm Bill!
Keeping Kids HIV-Free
Healthy communities start with healthy children, which is why fighting and preventing disease in communities impacted by poverty matters! The HIV and AIDS epidemic in particular has upended the lives of children globally, especially in communities without adequate healthcare. Tens of millions of people have died, communities have faced funeral after funeral, and millions of children have been left behind.
When the President's Emergency Plan for AIDS Relief (PEPFAR) was started in 2003, it turned the tide on HIV and AIDS by providing resources for treatment and prevention. In the past 20 years, PEPFAR support has led to more than 5.5 million babies being born HIV-free, connected over 7.1 million orphans, vulnerable children, and their caregivers with critical care and support services, and its interventions have saved an estimated 25 million lives total. 
We celebrate how PEPFAR supports children, and we dream of a future where all of them are free of this disease. But the fight isn't over, and this critical work is at risk and the program is in danger of not being reauthorized this year.
Take action: speak up so kids can live HIV-free for years to come!
Maternal and child health
No matter where you live, being a new mom can be stressful! But for families in the developing world, malnutrition, pneumonia, and malaria make it even scarier. Where children are born shouldn't determine whether they survive. God wants fullness of life for every child — and all moms deserve the right to medical care to safely deliver and nurture their babies. Your voice can help make that a reality.
Will you ask Congress to protect funding for vital maternal and child health programs? Every March, members of Congress have a chance to co-sign a letter affirming the importance of funding for mother and child health through organizations like World Vision.
Use our simple, pre-filled form to contact your legislators and ask them to sign this compassionate letter before time runs out. Together, we can pave the way for moms and babies to not just survive but thrive!
Take action: Tell your members of Congress to support maternal and child health programs!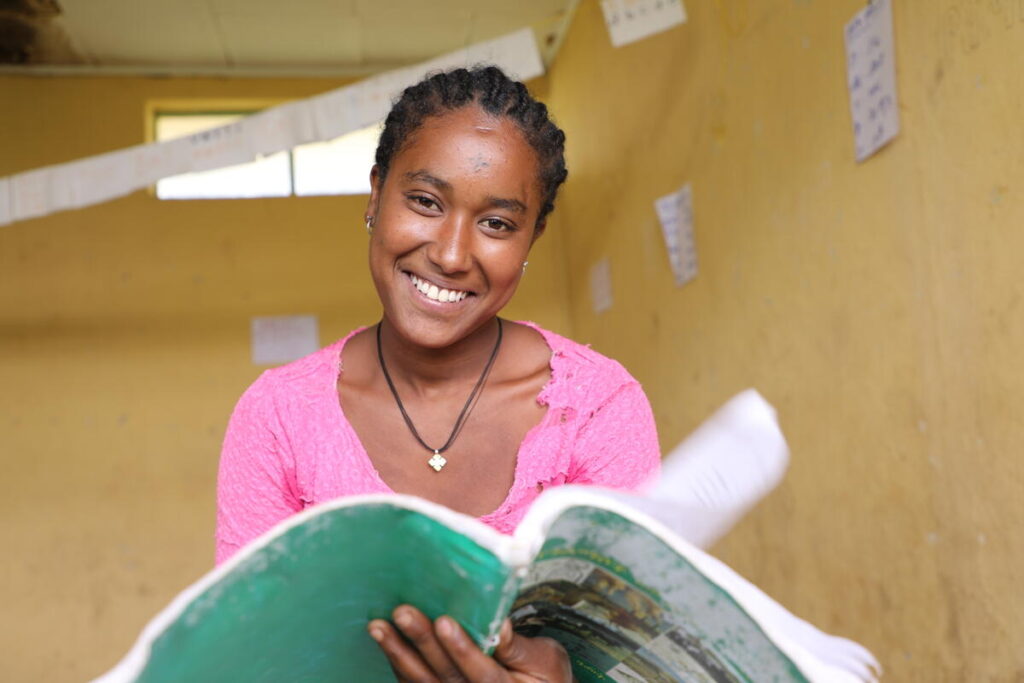 Child marriage
Each year, 12 million girls are married before the age of 18. That's 22 girls every minute whose childhood, dreams, and education are cut short. All children are made in God's image and are worthy of dignity, respect, and opportunities to thrive. It's time to protect and empower girls everywhere.
Unless we accelerate our efforts to end child marriage, 150 million more girls will be married by 2030. This number will likely be much higher due to the secondary impacts of COVID-19. Child marriage is a human rights abuse that keeps girls from living into their God-given potential.
God calls us to loose the chains of injustice (see Isaiah 58:6) — let's do so by speaking out against child marriage, praying for those affected, and standing up for policies and laws that give children the chance to choose their own futures.
Take action: Help end child marriage!
Central America
Thousands continue to flock to the U.S. Southern Border. We routinely see news stories of mass arrivals and more caravans leaving Central American countries and headed North. Many of these news stories cite the prevalence of violence throughout this region as a key factor. While that is true, more specifically, violence against women and children drives the desperation that families feel to give their children a better life.
World Vision Advocacy continues to engage Congress and the Biden Administration regarding foreign assistance and foreign policy in Central America. One of the goals of this advocacy is to continue to build a long-term, bipartisan commitment to continue addressing these root causes of migration. To this end, World Vision has now endorsed a new piece of legislation, the Central America Women and Children Protection Act!
This act will focus on addressing the protection needs of women and children and serve as a catalyst in improving conditions on the ground, creating more economic opportunity, educational attainment, and the uplifting of communities as a whole.
Take action: Let's address the root causes of migration and protect women and children from violence!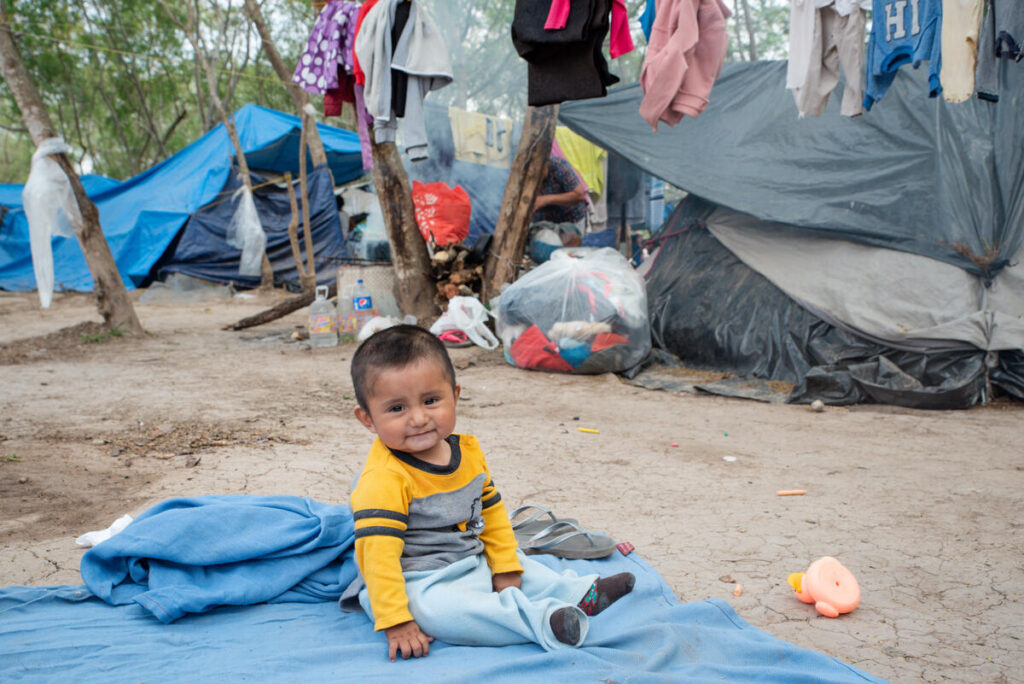 Mental Health Support for Children
Children today are experiencing increased loads of stress and anxiety – whether it stems from conflicts, violence in their communities, loss of a loved one, or living life on the move. Children need access to mental health support in the wake of the pandemic to enable them to thrive and reach their full potential.
83% of children worldwide reported an increase of negative feelings due to COVID-19, and 14% experience mental health disorders. The Mental Health in International Development and Humanitarian Settings Act or MINDS Act is the first piece of legislation to address mental health and psychosocial support in U.S. foreign assistance. It elevates the need to address this issue while solidifying in law a new position at the U.S. Agency for International Development (USAID) to oversee the implementation of these critical interventions. The bill supports best practices, lays the groundwork for a U.S. government global mental health strategy, and emphasizes the needs of vulnerable populations – including children in adversity, those living in poverty and conflict zones, women and girls, and other marginalized communities.
Let's ensure that vulnerable children are protected from everything that affects their ability to thrive and succeed, including through ongoing mental health support.
Take action: Ensure children are getting the mental health support they need!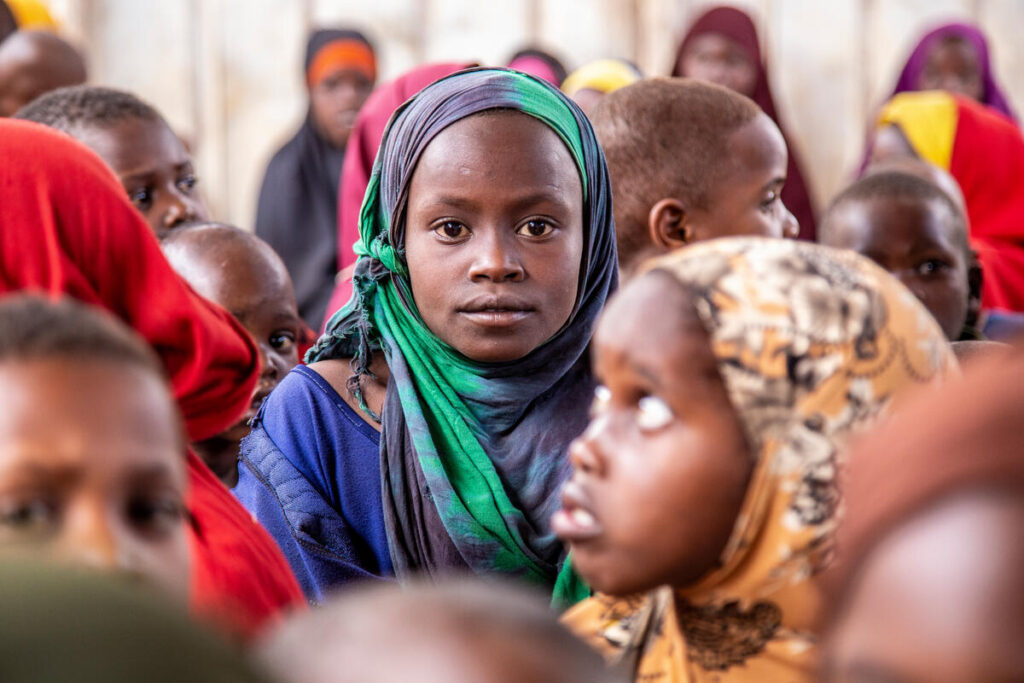 We'll be coming to you throughout the year with more opportunities to add your voice to thousands of others in support of these issues. Thank you in advance for your continued willingness to make a stand for children!
Set reminders for yourself to act on these issues to advocate for in 2023, or join our weekly newsletter list below to hear about the latest advocacy needs as they happen:
A boy laughs on his way home from school in Kenya. (©2022 Jon Warren/World Vision)