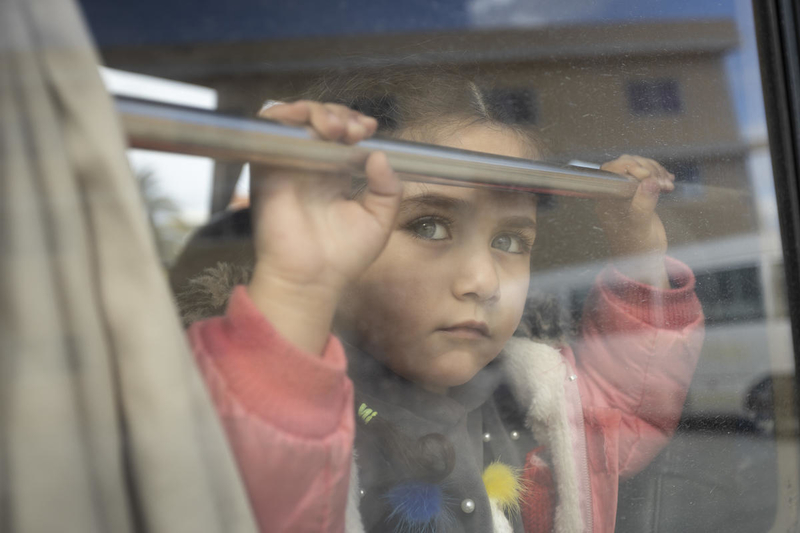 In the years following the COVID-19 pandemic, the world could see up to 13 million additional child marriages according to COVID-19 Aftershocks, World Vision's report on the second wave of effects of the pandemic on children. This is in addition to the 150 million child marriages already projected in the same time period.
Emergencies and disasters, like a pandemic, exacerbate a community's vulnerabilities — and that's especially hard when a community is already fragile. Women and girls are often double and triple marginalized in these situations, because in times of crisis, harmful social norms intensify and women and children bear the brunt of worsening inequality — often through child marriage and other forms of violence.
We're seeing women and children experience this double-wave of suffering right now: first, from the dangers of the virus itself, and second, from the economic, mental, social and emotional strain caused by lockdown measures. But while the pandemic demonstrates the secondary effects of disaster on a global scale, they aren't unique to COVID-19.
Natural disasters, armed conflicts, economic collapse, and other emergencies also have an "aftershock" effect that isn't as obvious at the start of the emergency as food, water, or shelter. These disasters can dramatically increase the risk of gender-based violence (GBV) and violence against children. Not addressing this violence can cause long-term damage both to the victims and to a community's recovery efforts.
What is GBV and where is it happening?
GBV can include child marriage, rape as a tactic of war, human trafficking, sexual assault or exploitation, female genital mutilation or cutting (FGM/C), and intimate partner violence. (Intimate partner violence is one of the most common forms of GBV to increase during crisis.) During humanitarian emergencies, approximately one in five women experiences sexual violence, domestic and intimate partner violence spikes, and child marriage rates increase.
We're seeing this play out around the world.
In Yemen, protracted conflict combined with the economic stressors of COVID-19 are pushing more families to marry off their underage daughters.
In Somalia, FGM/C is increasing during COVID-19-related lockdowns while girls are out of school and movement restrictions make it harder to spread awareness about the practice's dangers.
In Colombia, there was a 51% increase in cases of domestic violence during the first days of national quarantine measures, according to the Presidential Counselor for Equity.
In India, World Vision staff member Sandip Bhowmic reports increased child marriage and child abuse cases since the pandemic: "Families are going through a very stressful time because of the lockdown and the lack of food and money is causing pain to many children," he says.
Another example is Cox's Bazar in Bangladesh, which hosts the largest refugee camp in the world. There, the risk of domestic violence among women and girls is exacerbated by the extreme stress faced by refugee families and the lack of protection services and accountability mechanisms in place in the camps. In Cox's Bazar, one in every four women or girls screened in 19 International Rescue Committee (IRC) screening centers was a survivor of GBV, and these numbers may be under-reported because of stigma and fear of retribution.
Why does GBV increase in disaster contexts?
In a disaster context, like during a pandemic or after a tsunami, systems of protection and accountability break down and/or become less accessible. Economic strain leads to negative coping mechanisms like resorting to child labor or child marriage. With limited economic opportunities, a family may feel they have no choice but to send their children to work or marry off their young daughters.
Foyezul, president of a community-based protection committee established by World Vision, explains some of the factors that exacerbate GBV in the Cox's Bazar refugee camp:
"There is no work and no way to earn money here," he says. "If a wife asks for daily groceries or food and if the husband is unable provide, it creates tension that can easily result in domestic violence. Lack of access to work and the resulting poverty is a root cause of violence here."
In a refugee camp, even basic tasks may put families at risk. In Bangladesh, Rohingya refugee children are often sent outside the camp to collect firewood, which puts them at risk for harassment and keeps them from school. But without other fuel sources, families are left with few options.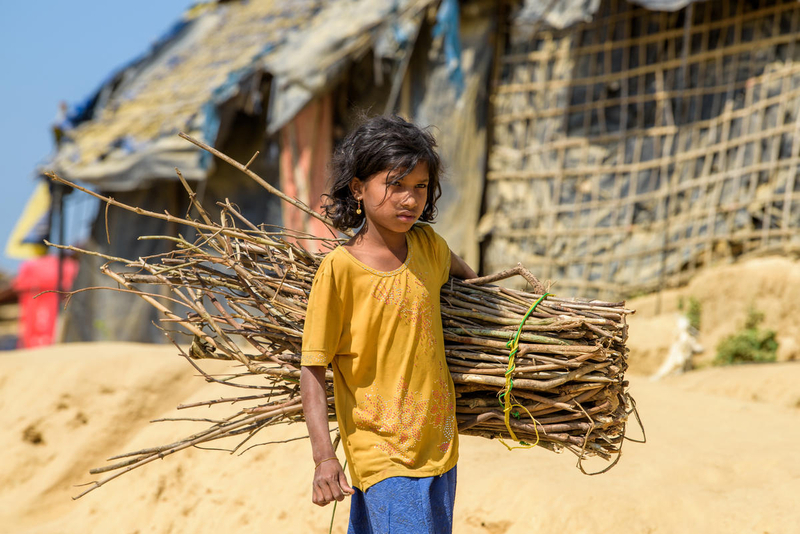 In crises, the marginalized often become further marginalized. And because women and girls face harmful gender norms and inequality in much of the world, they are often the most marginalized and the most at risk. According to an IRC report, domestic violence drop-in centers around the world have seen up to a 50% rise in cases since the pandemic. But in many disaster contexts, like a refugee camp or a community in lockdown, there may be no place of refuge available.
What's being done?
GBV in emergency contexts isn't inevitable. In Cox's Bazar, for example, World Vision is working to reduce violence through Women's Peace Centers. At the Centers, women and girls can access counseling services, learn how to prevent and protect themselves against violence, and build networks of psychosocial support. They also participate in economic empowerment projects, building both resilience and self-esteem.
Ayesha (name changed), 22, for example, learned how to make pastries in a World Vision operated community kitchen, which she then sells in her father's tea stall. Ayesha left her husband because of drug use and physical abuse, and now the money she earns selling pastries helps her support her 3-year-old son.
"Yes, we are more powerful . Before we did not know where to go or what to say if we were had a problem at home. We see a difference in ourselves now. Men can try and impose on us, but we will not allow it. Inshall'ah, God willing, these are skills we can take back to Myanmar with us when we return one day."

— Rashida, Rohingya refugee and Women's Peace Center participant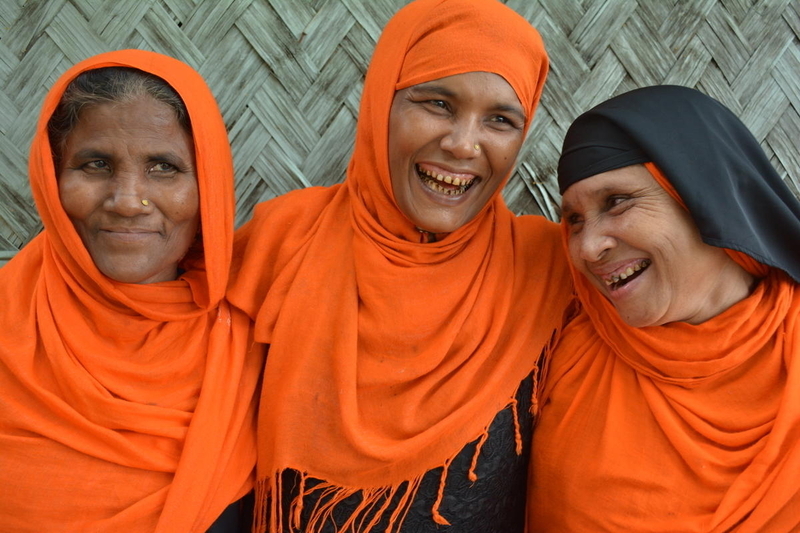 The Peace Centers also contribute to long-term changes and attitude shifts. Bibi, another Peace Center participant, said that she didn't talk about GBV in Myanmar, her home country. But now, she understands what it is and is sharing what she's learned. "We call 10–15 women from our block together and talk to them about GBV. They talk to their husbands. Now everyone is a bit aware. Things are getting better day-by-day," she says.
In addition to Peace Centers, World Vision has also come alongside those living in Cox's Bazar to establish community protection committees made up of both men and women. The committees deliver awareness messages and, if needed, report incidents. Reported incidents are recorded and managed by World Vision staff according to rigorous protocol. Of reported incidents of GBV in the camps, 74% were committed by intimate partners, demonstrating the need for both women and men to be involved in awareness and prevention measures.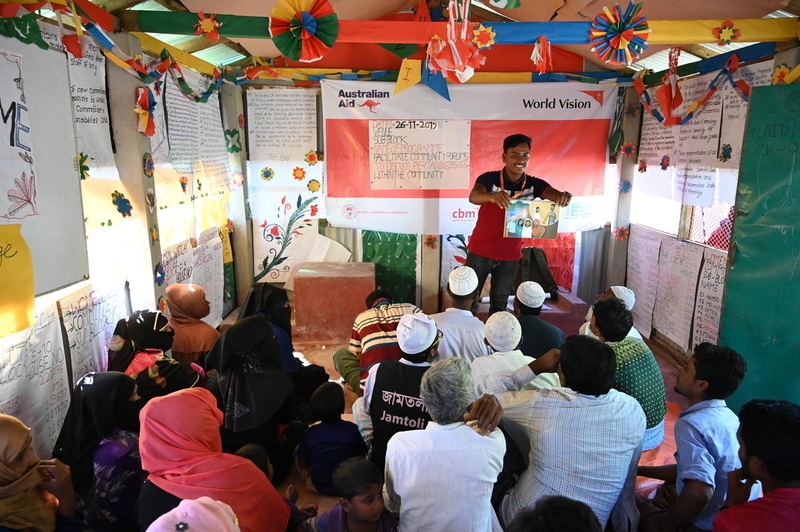 What we can do to address violence against women and girls
According to the United Nations, 168 million people will need humanitarian assistance in 2020. Humanitarian agencies responding to immediate needs are often under-equipped (both in terms of funding and expertise) to address GBV or close gaps in services. These gaps can lead to increased exploitation of women and girls in exchange for vital supplies. Too often, GBV is recognized as a major problem only after disaster response efforts are underway.
But the safety of women and girls shouldn't be an afterthought, and World Vision is urging Congress to pass the Keeping Women and Girls Safe from the Start Act (S.4003). Introduced on June 17, 2020, the bill would codify the successful work of the Safe from the Start Initiative, led by the U.S. State Department and USAID.
See our Facebook Live announcement about Safe from the Start!
The Keeping Women and Girls Safe from the Start Act supports the Initiative's ongoing work to prevent, mitigate, and respond to violence against women and girls in humanitarian emergencies by:
Strengthening coordination among humanitarian responders
Providing survivor-centered services
Empowering girls to be leaders in helping their communities return to normalcy
Calling for congressional reports to ensure accountability
Taking other key steps to address and prevent violence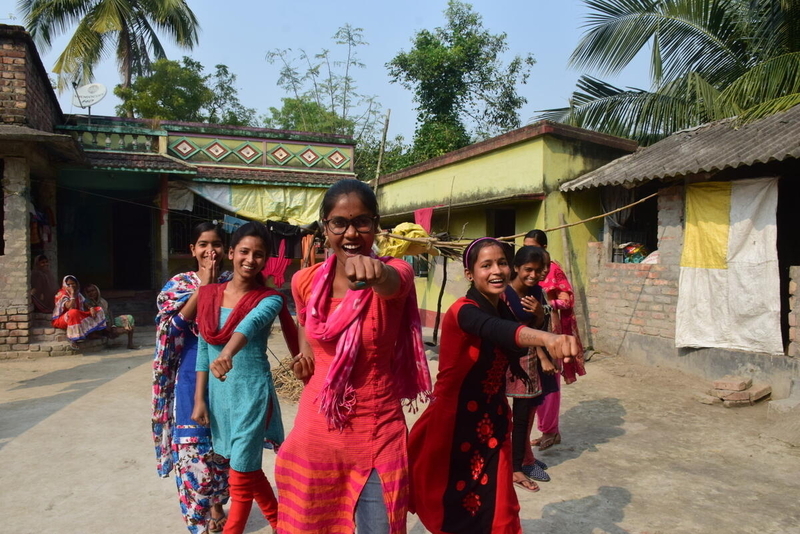 Since 2013, the U.S. has been a leader in global efforts to address gender-based violence during emergencies, and this bill expands and codifies that work to ensure the continuity of resources to prevent violence and empower women and girls.
Now is the time for this bill. World Vision has seen the difference that protection and empowerment interventions can make, and now, these interventions are needed more than ever. We are seeing the effects of disaster on women and girls play out across the globe during the COVID-19 pandemic. We can't wait to act until the next emergency.
Let's continue to lead in the global effort to keep women and girls safe from the start.
ACT NOW:
Top photo: Little girls sits in the bus provided by World Vision to transport Syrian refugee children from their place of residence to the Early Childhood Education center. (©2019 World Vision/photo by George Mghames)