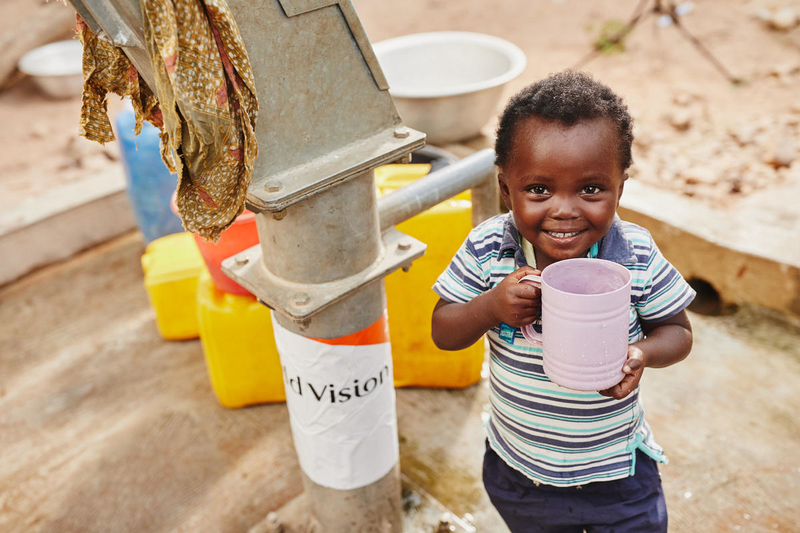 We say that God is at work — working mightily, working miraculously, working in mysterious ways — but it's easy for us as humans to look around and ask, "God, how exactly are you working? And could you please pick up the pace?"
It feels easier to see God working in smaller ways, like when God answers our prayer to find a parking spot (a frequent prayer of mine). It's sometimes harder to see God working on a global scale, especially when it's so easy to see pain and suffering.
But God is at work around the world, and God is equally able to help us find a parking spot as to transform nations. The ravages of disease and poverty can feel overwhelming and unstoppable, but not when we remember who's in control.
Here are 10 amazing ways that God is at work in the world:
1. Child marriage rates are falling
The number of women in the world married as children went down by 15 percent in the last decade. More countries, religious leaders, and organizations are recognizing the physical and emotional harm done when children are forced to marry.
Thank you, God, that more girls are speaking out against child marriage and that you are helping us put an end to a practice that keeps girls from experiencing life in all its fullness.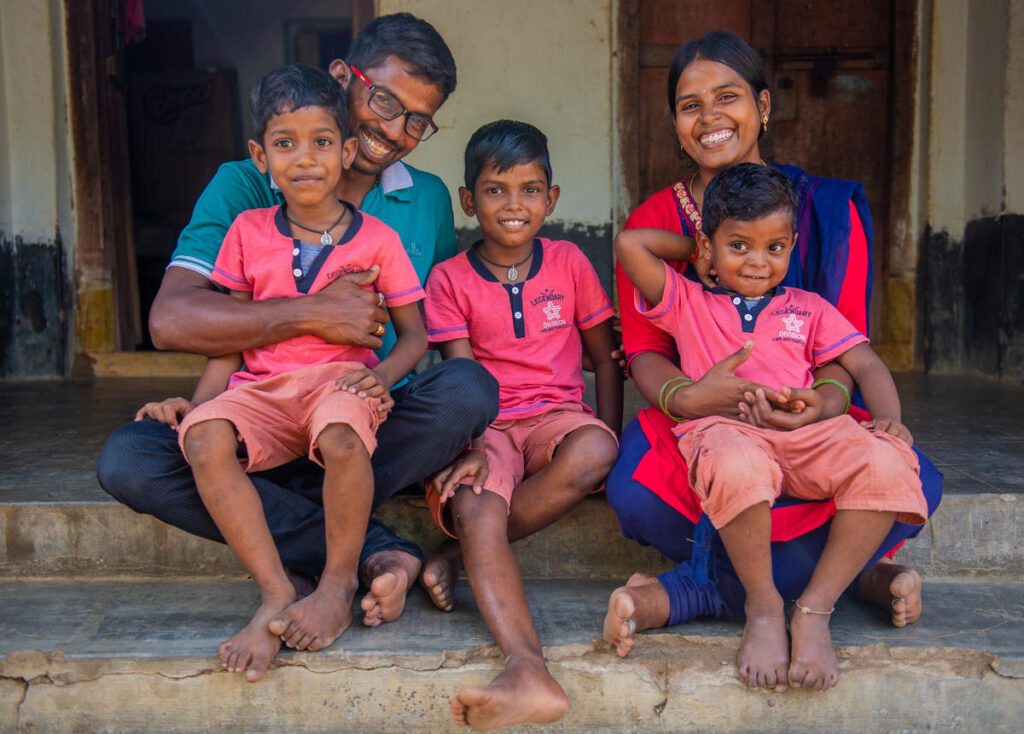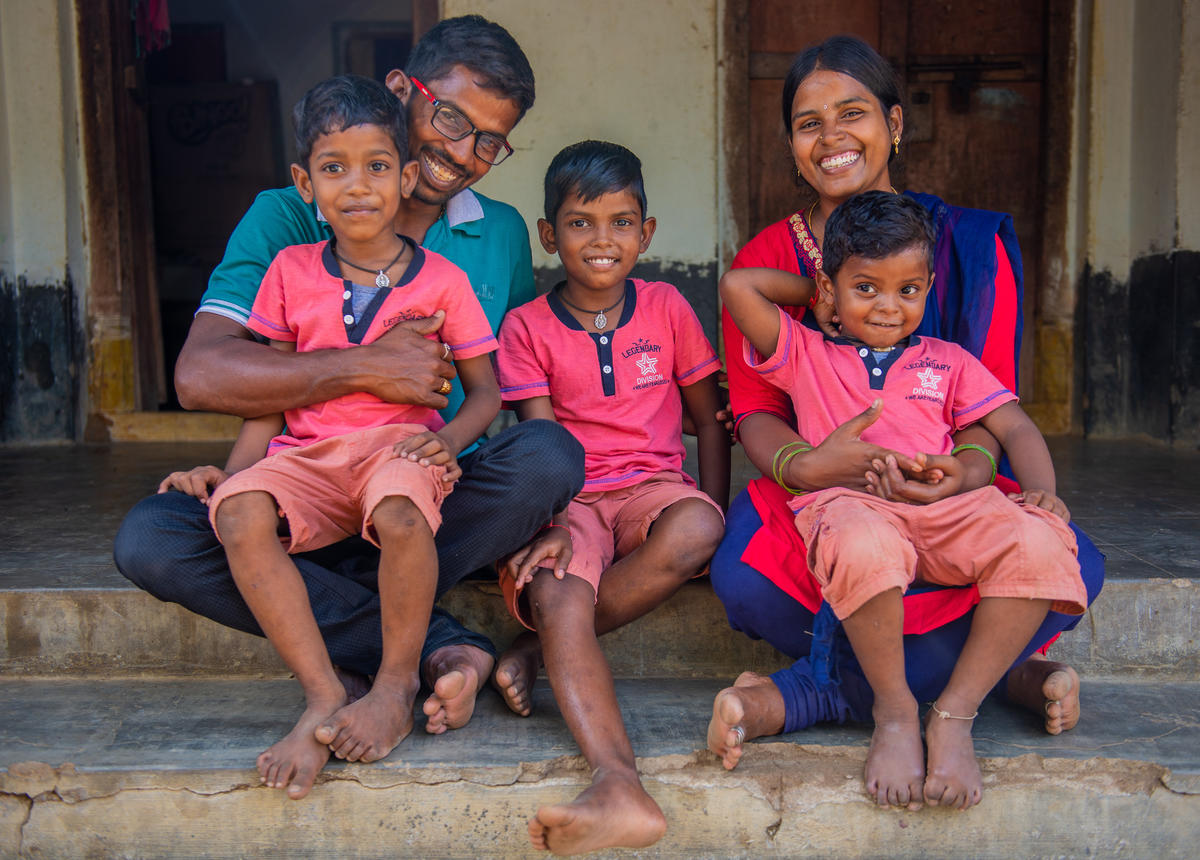 2. Child and infant mortality rates are going down
In 1990, the global infant mortality rate was estimated at 65 deaths per 1000 live births, but it 2017 it had dropped to 29 deaths per 1000 live births. The under-five mortality rate decreased by 59% from 1990 to 2018.
There's a lot of work left to do, but we praise God for the progress we've seen so far! Through God's grace and global efforts, more kids are surviving and thriving! (Learn more about World Vision's work in global health.)
3. The number of people living in extreme poverty is decreasing
One of the United Nations' Sustainable Development Goals is to end extreme poverty by 2030. World Vision was an active contributor to creating the goals in 2015, and we are working to help meet them! Even as we work to increase our impact, we pause to celebrate success.
Nearly 1.1 billion fewer people were living in extreme poverty in 2015 than in 1990. As we continue to work alongside those in poverty to break the cycles that hold communities back, we praise God for every victory!
I know that the Lord secures justice for the poor and upholds the cause of the needy.

— Psalm 140:12
4. Fewer children are involved in child labor
All kids should be free to have a childhood. We work with other organizations, like the Bureau of International Labor Affairs, to help children leave forced labor and get back in the classroom. Since the year 2000, the number of children in hazardous labor has been cut in half, and global efforts have helped reduce the number of child laborers by 94 million since 2000.
There's a lot more work to do (learn more about what's being done to stop child labor), but let's rejoice with the children who no longer have to work to survive, who can now go to school, and who are now less likely to send their future children to work!
5. Global literacy rates are going up (and the U.S. is helping!)
The U.S. — with strong bipartisan support — is working to improve global health, global stability, and the global economy in ways that are life-changing for the world's most vulnerable. U.S. foreign assistance, implemented through partners like World Vision, has contributed to global literacy rates rising by a whopping 33 percent in the last 25 years!
We're grateful to our donors, grants from the U.S. government, and to God for this amazing progress.
6. More clean water is flowing to those who need it
If you know World Vision, you know that we get pretty excited about clean water. Almost 1,000 kids under 5 die every day from diarrhea causes by contaminated water, poor sanitation, and improper hygiene — but it's not an unsolvable problem! We're working to provide clean water to people in every community we work in, and thanks to God's provision, we've seen great successes! For example:
We reach one new person with clean water every 10 seconds.
In 2017 alone, we were able to empower 3.2 million people with access to clean water.
When combined with sanitation and hygiene interventions, access to clean water can cut preventable child deaths by up to 57 percent, reduced chronic malnutrition by 40 percent, and reduce school absenteeism among girls by 50 percent. When a community gains access to clean water, the returns are amazing!
But let justice roll on like a river, righteousness like a never-failing stream!

— Amos 5:24
7. Greater gender equality is helping communities rise out of poverty
Greater gender equality in society leads to faster economic growth, which means that addressing harmful gender norms and reducing gender-based violence is crucial to ending extreme poverty. And increasing the number of years a girl goes to school improves her future earnings, which in turn builds stronger families since women invest about 90 percent of their income back into their households.
With this in mind, we praise God that:
Female genital mutilation and cutting (FGM/C) has declined 30 percent in the last decade.
Access to girls' education is improving: In 1970, the global average for the number of years a girl went to school was about 6.7 years, but in 2019, it's over 12 years!
We praise God that he loves girls and boys equally and that more people around the world are recognizing the God-given value of girls and women.
8. We're making progress against HIV/AIDS, malaria, and tuberculosis
There was a time when diseases like HIV/AIDS and malaria felt unstoppable. But the world fought back! The Global Fund to Fight AIDS, Tuberculosis and Malaria was created in 2002, and since then, its efforts have helped:
Cut AIDS-related deaths and new infections in half since the 1990s/early 2000s
Cut the mortality rate for tuberculosis by 42 percent between 2000 and 2017
Reduce malaria deaths by 60 percent since 2000
Save 32 million lives total (so far!)
World Vision has been partnering with the Global Fund since 2004, and we plan to keep going!
If it is a matter of strength, he is mighty! And if it is a matter of justice, who can challenge him?

— Job 9:19
9. God is using OUR voices
Of all the ways God amazes us, one of the most humbling is that he uses us to infuse his love into the world. We are flawed and limited, but we don't have to wait around helplessly for the world to change. In fact, God says that we are the ones who are supposed to speak up to protect the rights of the hurting, the sick, and the hungry.
We thank God for the World Vision advocates who speak out every day, contributing to (among many other things):
$1 billion in foreign assistance funding being dedicated to people impacted by famine or disaster. (Learn more about U.S. foreign assistance.)
The Water for the World Act getting passed in 2014 after almost 18 months of advocacy.
The protection of up to $4 billion of foreign aid funds that were threatened by a last-minute budget rescission package. Those funds will now continue to make life-changing programs possible around the world!
God calls us to do awesome things — and then helps us to do them! How amazing that we get to join with other Christians and speak out together with vulnerable kids and families all over the world.
Speak up and judge fairly; defend the rights of the poor and needy.

— Proverbs 31:9
10. God's love is being proclaimed throughout the world!
Clean water, nutritious food, education … all these things contribute to the most important work of all: bearing witness to Jesus Christ.
There is nothing as transformative as the Good News that God loves us and wants to be a part of our lives. That's why we're so passionate about sharing our faith. In some contexts, respecting local laws and traditions means we can't share our faith openly, but we bear witness to Jesus' love by loving everyone and building trusting relationships with people of other faiths.
In other contexts, we're able to proclaim more openly the reason for the hope that we have. For example, in 2018:
2,173,043 children and youth participated in discipleship and values education
99,884 faith leaders benefited from ministry and community care training from World Vision
We worked with 45,195 churches to serve their communities
Our constant prayer is that more people would come to know the transforming love of Jesus, and that prayer is being answered every day! God's love is being proclaimed in word and deed throughout the world, by World Vision, by other organizations, by his followers, and through all the ways God shows himself all over the world. Praise God that he is at work in every corner of the world!
The heavens declare the glory of God;

the skies proclaim the work of his hands.

Day after day they pour forth speech;

night after night they reveal knowledge.

They have no speech, they use no words;

no sound is heard from them.

Yet their voice goes out into all the earth,

their words to the end of the world.

— Psalm 19:1-4
Thank you, Lord, for the work you have done. Thank you for the work you are doing. Thank you for the work you will continue to do for all time. Amen.
---
Use your voice to help fight poverty! Join our Online Action Network!
Top photo: Charlotte Ntosu (blue striped shirt holding cup, NOT sponsored) drinks from a cup of water filled from the pump. (©2018 World Vision/photo by Ben Adams)