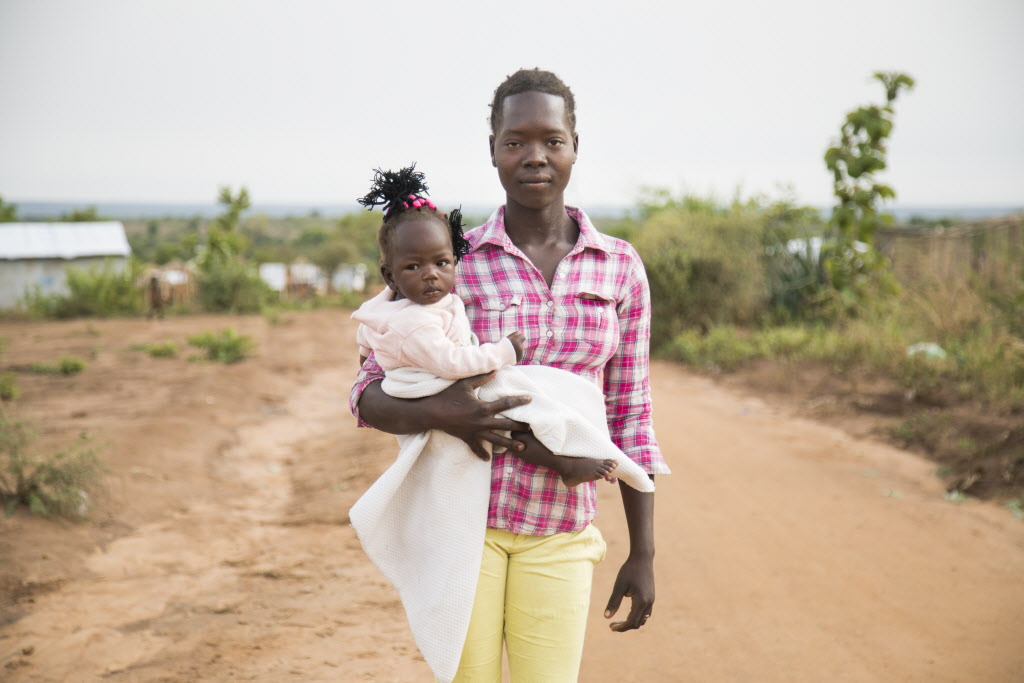 When it might often seem like there is very little we as a country can agree on, I believe there is one issue where we can find consensus – that violence is never acceptable, especially towards women and children who are most vulnerable, whatever form that violence takes.  Whether the issue is child marriage, physical violence, child labor, child sacrifice, female genital mutilation/cutting, or psychological abuse (sadly the list of possible forms of violence goes on and on…), we know as Americans and particularly as people of faith that we must work to stop this type of violence from being perpetrated.
Every life has been given by God and every person is created in His image. Working at a child-focused organization, my thoughts immediately turn to children. You may often hear about World Vision's work around the world to end violence against children in all its forms. A new collaborative effort emphasizes advocacy, because advocacy focuses on changing hearts and minds, and perhaps more importantly, government policies so that no child suffers through violence that robs them of their dignity or their full potential. But, we must go further because violence does not stop at children. Girl children are often more vulnerable than boys and violence against women is widespread, resulting in injury, increased rates of miscarriage and pre-term births, and fatalities that orphan children – just a few examples of how women, children, and communities are damaged when violence is not addressed.
This conviction that every life matters to God, which contrasts with the knowledge that 1 in 3 women globally experience violence, is what has guided World Vision to support S. 2120, the International Violence Against Women Act (IVAWA), recently introduced in the U.S. Senate by Senators Jeanne Shaheen (NH), Susan Collins (ME), Robert Menendez (NJ), and Johnny Isakson (GA).  This bipartisan bill (yes, we still have those in D.C.!) requires the U.S. government to develop a comprehensive strategy to address gender-based violence (GBV).  While the U.S. currently has a GBV strategy, first released in 2012 and updated in 2016, this was done by executive order and not through legislation. Legislation is needed to ensure a strategy remains in the future and to give Congress a bit more of a "say so" into what the strategy contains.  IVAWA has provisions that give Congress, faith-based groups like World Vision, and other stakeholders a greater role in shaping the strategy, which is important to ensure that all views are respected and represented so that together we can all work to advance the safety of women and girls
S. 2120 also legally reinforces the Office of Global Women's issues and an existing position at the State Department, the Senior Coordinator for Gender Equality and Women's Empowerment. These offices have been essential in helping to ensure that U.S. foreign assistance addresses the challenges faced by women and girls. The bill also requires the identification of four countries with significant levels of violence against women and girls and the development of a comprehensive, multi-sectoral, and holistic individual country plan for each, designed to address and respond to violence against women and girls.  These four countries will serve as a test case, looking at what happens when foreign assistance is focused on the many things that can drive violence – including culture, economics, health, and conflict – so that we can see the U.S. government's potential to have a greater impact on preventing and ending violence against women and girls.
Promoting the same access to opportunities for every person and preventing gender-based violence is a thread woven through all of World Vision's work. Just one example can be seen in Zambia where World Vision's comprehensive response to addressing gender-based violence has supported over 63,000 survivors through medical, health, and psychosocial support.
World Vision is part of a core group of organizations that helped draft S. 2120, and I am proud that we are able to stand together with others who care about these issues.  While the bill isn't perfect, we believe that with focus, diligence, and prayer we can end violence in all its forms, a goal which is at the core of World Vision's global initiative "It Takes a World."  We can start with ending violence against women and girls and passing IVAWA as one step along the path to get us there.
Email Congress to Help End Violence Against Women
[This action has expired.]

Photo: The conflict in South Sudan has put 16-year-old Viola into situations no child should face.  To provide for her brothers and sister, she married a man in his 20s. At nine months pregnant, she and her husband fled violence in South Sudan and took refuge in Uganda. In February this year, he told Viola he was returning to South Sudan and would send money back to help support their daughter, but she hasn't heard from him since. Living in a refugee camp alone, she is vulnerable to extreme violence and threats. © 2017 World Vision/ photo by Oscar Durand