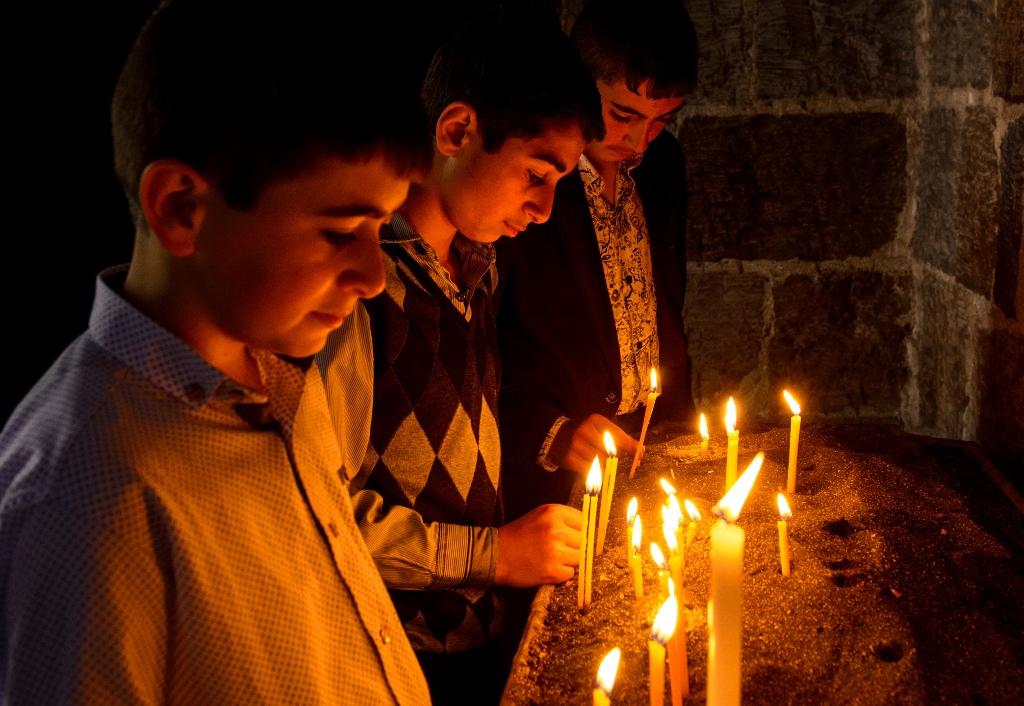 This is part one of our 12-part series, 12 Prayers of Christmas. Check back and join us as we pray together leading up to Christmas.
"I know that the Lord secures justice for the poor
and upholds the cause of the needy." Psalm 140:12 NIV
There are 836 million people in the world living in extreme poverty and almost half of those are children under 18. For these children and families, every day is a struggle to survive.
Meet Nelly. She looks like many of the 8-year-olds I've met — happy and carefree. But what you don't see in this picture is that Nelly lives in poverty with her family of seven in a remote community in northern Armenia. Her parents struggle to make a dignified living so that she and her 4 siblings are dressed, fed, warm, and educated. For families like Nelly's, poverty is a tangible burden that impacts their daily lives.
© 2016 World Vision
Poverty isn't one size fits all and it doesn't always look like we would expect it to. It impacts people and communities differently, leaving children vulnerable and, too often, unable to meet their full potential.
As we celebrate and give thanks for all we have during this season of Advent, let's remember Nelly and the millions of other children like her who are living in poverty.
God, thank you for the abundance of life, relationships, health, comfort, and wealth you have provided, and thank you that even in times of need, despair, and brokenness, you are there. Please, put your arms around children and families in extreme poverty so they feel comfort and hope; meet their needs both physically and spiritually. And, Lord, guide me so I can be your hands and feet pursuing justice for the poor and upholding the cause of the needy.
---
Interested in staying informed on issues affecting poverty?
Sign up for World Vision email updates about current issues and actions you can take to make a difference!
Photo: Fourteen-year-olds Vazgen Bldeyan, (white shirt), Hakob Tsrdatyan, (black suit), and Vazgen Mneyan, (gray vest) stop by the Holy Mother Church in Gavar, Armenia to light candles and say a prayer. © 2015 World Vision/ photo by Laura Reinhardt