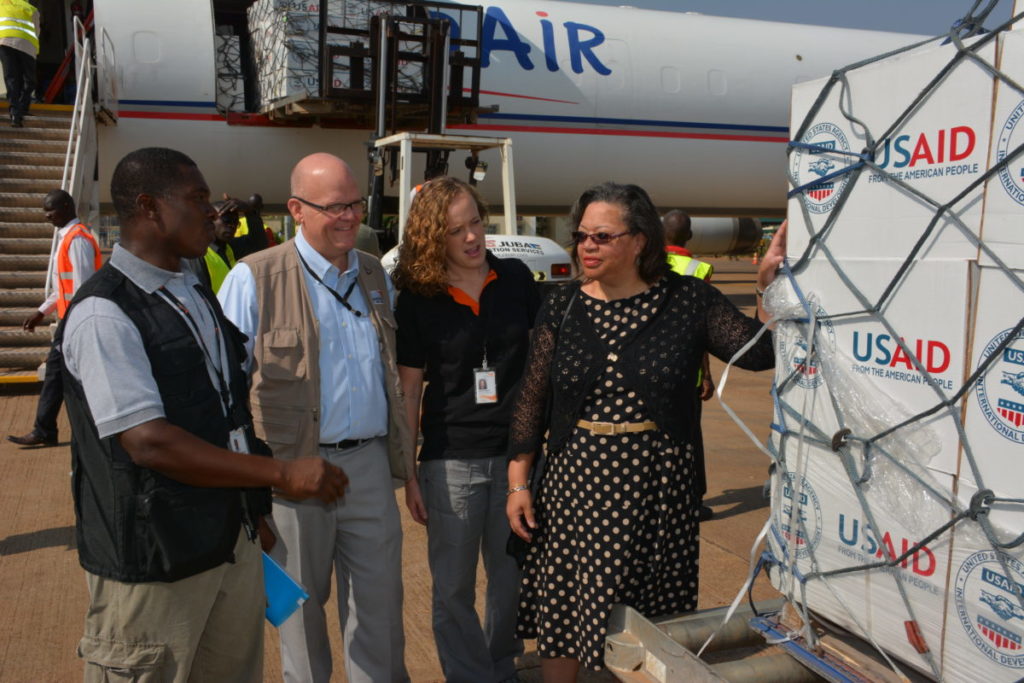 This post was originally published on the Hill. 
Recently, when talking about development and humanitarian crises around the world, a colleague commented to me, "The world is on fire. Too many of us are watching it burn."
While this may seem like a pessimistic view, the truth is that the world is facing an unprecedented number of small and large scale challenges — from a malaria outbreak in Burundi, to severe drought in several areas of Kenya, to the rebuilding of structures and lives in Haiti after Hurricane Matthew, responding to the massive humanitarian needs resulting from the Syria crisis, and on, and on.
It is in these kinds of situations, however, that American greatness often comes through.
Where there is devastation, suffering and dying, you will see U.S. churches, doctors, nongovernmental organizations and others alongside partners from around the world, including governments.
You will see boxes and bags bearing the United States Agency for International Development  (USAID) slogan saying "From the American People." You will see the generous response to our moral call to remember the less fortunate.
This legacy of generosity in the United States is long and it is bipartisan.
While the foreign assistance budget has remained a very small part of the overall U.S. budget, it has been used to foster goodwill. It has created safe, prosperous and healthy societies. It has served the self-interest of the United States, creating trade partners and fostering peaceful societies, benefiting our economy.
There are many unknowns with respect to how the foreign assistance budget will fare over the coming years, which were unknowns even before Nov. 8. Mandatory spending continues to squeeze out discretionary programs and foreign assistance is often an easy target when policymakers discuss cuts.
But that targeting would be one of the most misguided and shortsighted actions a new president and Congress could take.
As Winston Churchill said, "The price of greatness is responsibility." As a great nation, the United States has a clear moral, economic and security responsibility to play a role in international development and to respond to humanitarian emergencies.
Projecting greatness around the world isn't only about strength within our own borders or about military might. We show our greatness when we open our hearts to those in need.
This must include strong development and humanitarian development assistance funding now, and going forward.
Photo:  The USA Ambassador to South Sudan, H.E. Susan Page, handing over USAID Non-Food Items to World Vision South Sudan's Program Director, Perry Mansfield, at the Juba International Airport on February 4, 2014. © 2014 World Vision/ photo by Michael Arunga