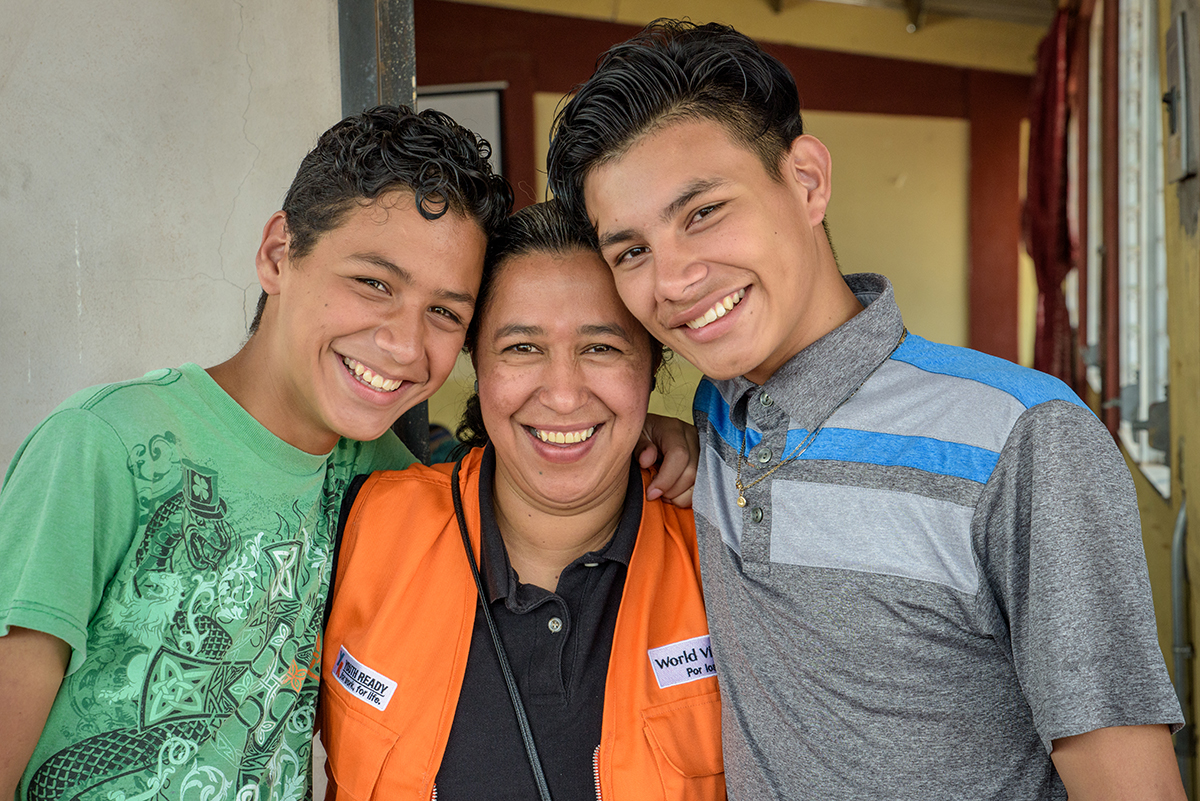 "I was on the wrong pathway," says Edwin, 15, a student in Honduras's capital city, Tegucigalpa. "After the courses, I said to myself, 'I want to change my thinking and help others.'"
The courses he's talking about are in "Entrepreneurship and Employment with Technology," an innovative, privately funded project piloted by World Vision to help teach children technology skills and new ways of thinking. Here in Tegucigalpa, Honduras, World Vision's intensive technology training lab aims to help provide positive alternatives to local hardships like poverty, teen pregnancies, gang violence, and drugs.
More than 60 percent of Hondurans live below the poverty line. Single parents (often grandmothers or mothers) head many households because their husbands are working abroad. These situations can lead to dysfunction within families and can also lead to youths looking for guidance and support outside their homes or in the streets.
In Tegucigalpa, the lab provides a safe space for children to learn about computer repair and the internet, as well as get training on creative and professional software. The program focuses on entrepreneurial business development, too, so young people can develop practical skills around technology.
As part of the program, World Vision installed computer labs in schools and equipped 145 teachers to instruct nearly 1,000 students on how to use and repair computers. It was a first for many of the students, who had previously learned about computers just by seeing pictures. Today, the students speak with confidence about software like Microsoft Excel, Adobe Dreamweaver, and Adobe Photoshop.
Investing in youth can also create peer role models. For example, Edwin has become a positive role model for his four younger brothers. He has new dreams. Previously, he thought he'd become a soldier, which he believed was his only option. Now, he wants to become a teacher and work with young people.
One reason for this change is his teacher, Rebecca Sevilla, 54, who is really enthusiastic about the project.
"She loves to teach a lot," says Edwin.
Before becoming a technology teacher, Rebecca says, she didn't have the tools she needed to teach.
"Honduras did not give me the tools. World Vision did. It was like heaven," she says.
Rebecca also started teaching students entrepreneurial skills and challenged them to think outside the box when it came to their future. The students even learned to launch and market products. As a result, some students started small businesses at school, selling candies and fruit.
"I really learned how a company works," says Nicolle Mungia, 14. "[Before] I didn't know how you can invest money or how to speak in public."
"I didn't have a goal," says Gabriel, 14, "but now I want to study business administration."
Gabriel hopes to own a car dealership someday, a dream for tomorrow spurred by everything he's learning today.
This story was originally published on World Vision International. The students' names have been changed.
Photo: Two students and a World Vision facilitator during a training session during the Youth Workforce Development. ©2017 World Vision, photo by Jon Warren.