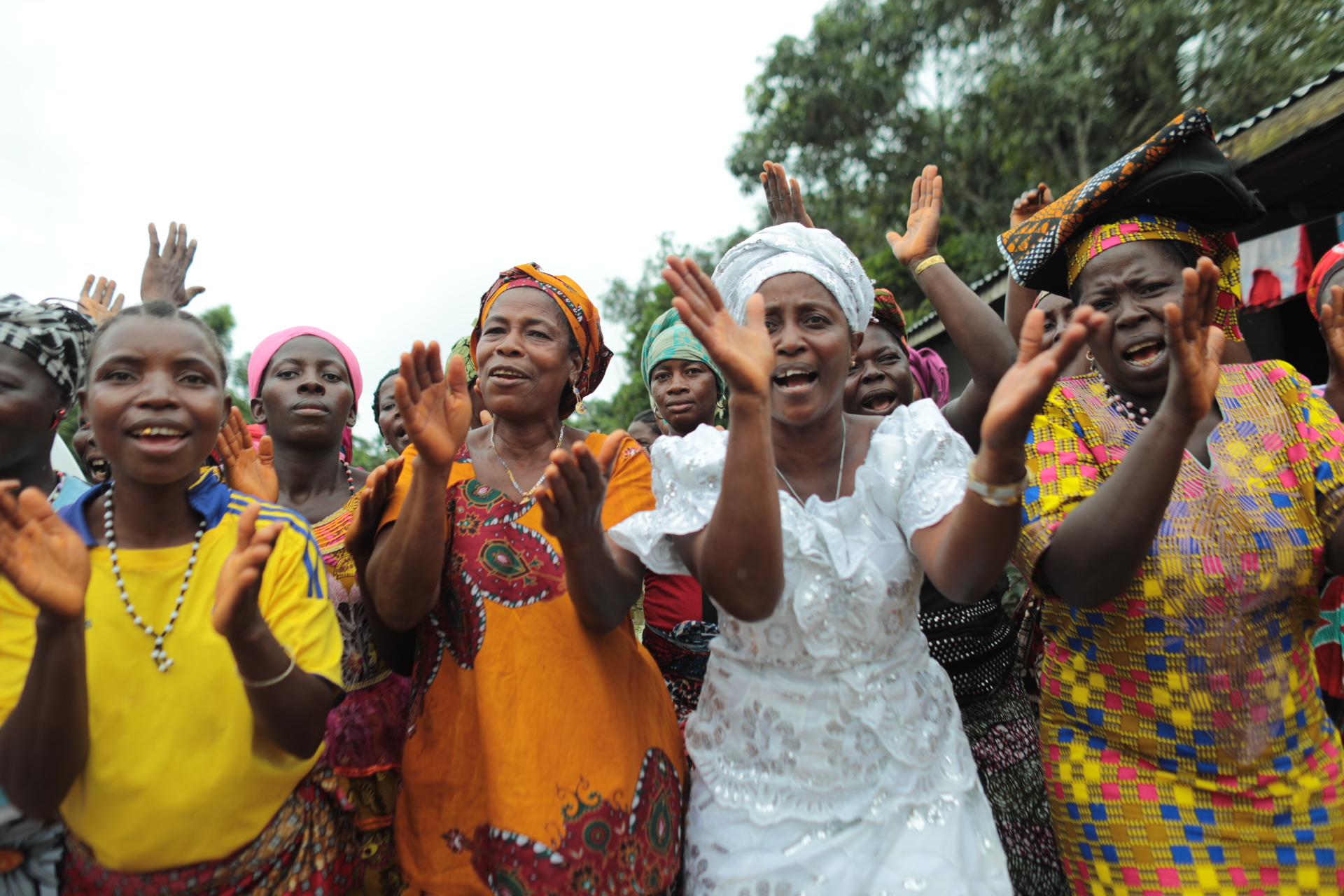 Adapted from reporting by Sahr Ngaujah, Communications Officer, World Vision Sierra Leone. Historically, in Sierra Leone, women's participation in politics and economics has been low. Strict traditions forbid women from contesting with men. Some women can't even talk in the presence of men. To make matters more complicated, Sierra Leone's political parties are divided along ethnic and ideological lines and boundaries. Enter the WELD project. Funded by the United States Agency for International Development (USAID), the Women Empowered for Leadership and Development (WELD) Project is a four-year program involving four non-governmental organizations (NGOs) — including World Vision, Action Aid, Advocacy Movement Network (AMNET), and Network Movement for Justice and Development (NMJD). The project's goal? Increasing women's social, political and economic rights in Sierra Leone.
There has been a nationwide push by women to have a 30 percent quota in leadership positions in the country. While provisions and efforts are being made, it's still a long way off. And it's that gap that the WELD project is trying to bridge. One way the WELD Project does this is by supporting female candidates for office. The program's approach involves male champions who occupy key positions as councilors, chairpersons, and deputies of councils. They act as mentors to female candidates, helping them in their campaigns and advocating for them so that party symbols are given to them. Esther Coomber, a candidate for a councilor seat in Kailahun District in Eastern Sierra Leone, says this about the WELD Project: "The WELD project has helped to break down some of the barriers that existed between and among political rivals. We now sit in one place and chart the way forward as far as women's empowerment is concerned. Our goal is to have women at the forefront. There is a common understanding now among women as never before. We have been encouraged to work as one so we can produce more female leaders in our communities."
Dr. Tom Robert, Chief of Party (COP), WELD Project, adds, "The WELD project is not about promoting political party agenda, but it is about women representing the 51.1 percent of the total population of women in Sierra Leone." Another arm of the WELD Project aims to improve the economic rights of women in Sierra Leone through savings groups. According to Amie, a woman in one of the savings group, the group helped her prepare for her children's transition to secondary school. Her first loan went to buying books, bags, uniforms, and other school materials. She was also able to save a little money for their fees. "Since the establishment of my mother's savings group and the gains she is making from it, I don't remember going to bed on an empty stomach," says Amie's daughter, Fatmata.
Amie dropped out of school, but has sworn her children will never be dropouts. "Because I was a dropout doesn't mean my children should be dropouts. I will do my best to give them the best education in life and the savings group is helping me to do that," says Amie. "I have continued to advocate for functional literacy and numeracy among savings group members. I see this as a fundamental pillar in our empowerment. Women now display good business management skills, can express themselves and show a high sense of responsibility in being good leaders," Amie says. "Loans are at my disposal, and my little business is flourishing, with the current skill I have received from the WELD project."
Stay informed about poverty issues around the world:
Are you interested in raising your voice for justice for people in poverty? Sign up for World Vision email updates about important issues and actions you can take to make a difference. 
Photos: All photos are courtesy of CARE USA.