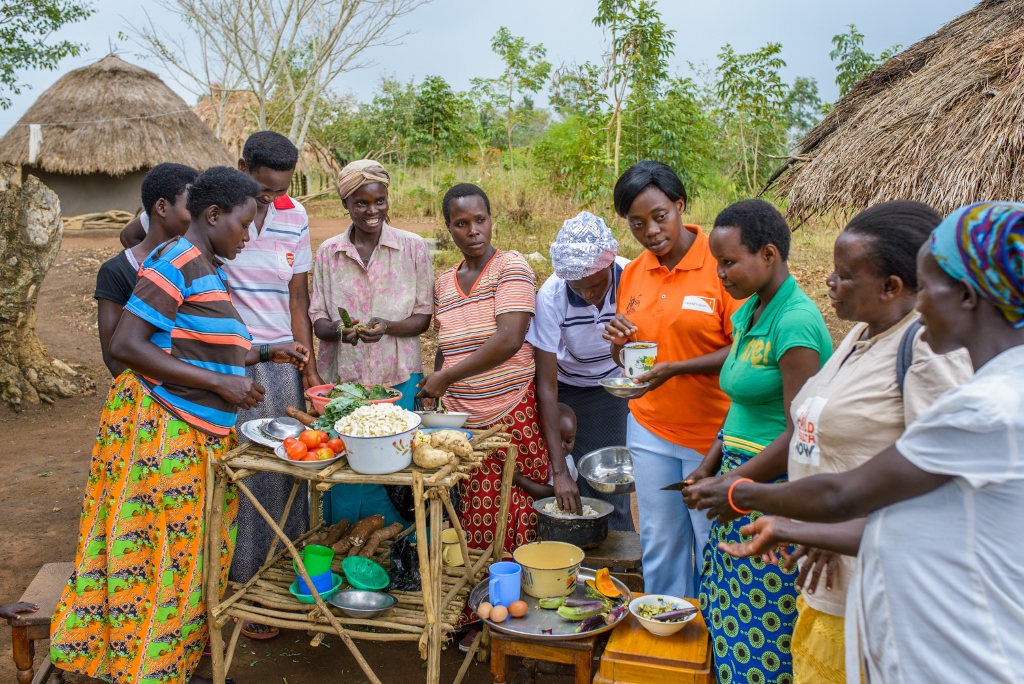 This past month has been full of good news, and a lot of the credit goes to you. Your tireless effort to bring the needs of the poor to Congress' attention has paid off in big ways, and we are grateful!
On July 20th, President Obama signed the Global Food Security Act into law, which couldn't have been done without you! Over the past year, you have contacted members of Congress almost 6,000 times! Now that this bipartisan bill has become law, more farmers will have access to tools, education, and resources they need to be successful. This law will build off of the Feed the Future initiative and focus on increasing agricultural development and improving nutrition. Thank you for speaking out on behalf of the almost 800 million people around the world who live with chronic hunger.
Congress also continues to show its support for the Reach Every Mother and Child Act. As of July 31, the bill had 25 co-sponsors in the Senate and 175 co-sponsors in the House of Representatives! This month, many of you sent emails, made phone calls, tweeted, posted on Facebook, and even met with your members of Congress in person to save moms and kids — and it's paying off! The strong bipartisan support behind the bill is a crucial piece pushing this legislation forward — and only possible because of you. Now in addition to growing cosponsors, we are able to push for a hearing on this important legislation. So thank you for all you've done to get the Reach Act this far! Please continue to urge Congress to support the Reach Act and push for a hearing by making a phone call.
Recently we have also asked you to mobilize around the International Labor Affairs Bureau (ILAB), and grant programs to end child labor. Your fast and bold call was heard. Though we still have to work on getting funding into the House of Representative's budget, your advocacy made a big difference in the Senate, where the drafted budget included funding for ILAB. If these programs continue to be funded in the coming years, the 85 million children in dangerous, dirty, and degrading jobs around the world will have a chance at an education and a restored childhood. Show your support for ILAB by making a phone call!
One in every 113 people in the world today is a refugee. This time last year, the statistic was one in 122. However, we know that these are not statistics – these are people. In the past month, you have sent more than 100 messages to members of Congress, asking that senators and representatives strongly fund accounts that will support refugees who have been forced to flee their homes — specifically due to the war in Syria. Because you spoke out, Congress rejected the President's proposed cuts to accounts that assist refugees. Continue this momentum by sending an email to Congress today [action expired].
As you can see it has been a busy month, and we are humbled to see you passion for justice for all of God's people. Thank you for continuing to join us in raising our voice for the global poor.
Photo: Women learn to cook nutritious meals for their children and families in World Vision classes. When babies get weak, World Vision has a program that saves their lives. This one, called PD Hearth, is a strategy used by offices such as World Vision Uganda that teaches moms to save children who are not thriving. ©2014 World Vision/ photo by Jon Warren