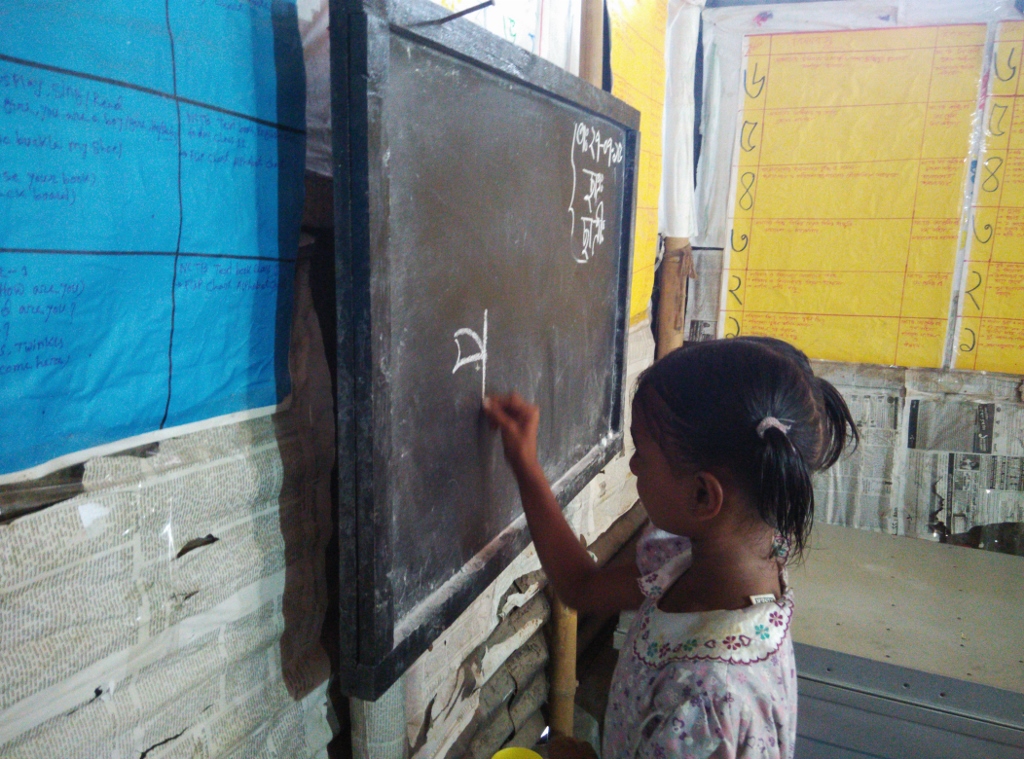 Together with you, World Vision has been working on a goal—to ensure children are protected from exploitative child labor through strong U.S. government support. This is a big goal, but one we believe we can—we must—achieve. As with any large goal, we break it up into smaller goals and inevitably see progress along the way.
This summer we hit one of those goals: The Senate Appropriations Committee voted to prioritize protecting children from exploitative labor by appropriating of $91.125 million for the International Labor Affairs Bureau (ILAB) and grants to help fight child labor – many advocates have voiced their support to the Senate for these programs. This is a strong starting point as advocates speak out to preserve these grants and programs for FY2017.
Many of you mobilized quickly on Tuesday to voice your support to the House Appropriators for the ILAB programs. Though the U.S. House members discussed and debated many important issues during the budget markup, ILAB was not one of them. This means that there is currently no funding for ILAB in the House recommended budget. However, the House and Senate bills will have to be reconciled to include the same funding and having ILAB programs to help fight child labor in the Senate bill gives strong leverage to help negotiate for these programs as conversations continue. However, members of Congress need to know that these programs matter to you.
While it would be preferred for the House to have included ILAB during last week's markup, we have to remember that last year, ILAB funding wasn't in the preliminary House or the Senate versions of the budget. Because of your advocacy, and you contacting Senators who in turn, were willing to speak on behalf of this account, last year programs were saved for FY2016 and are in a better place than they were at this time last year.
Now is the time to advocate. Since the House and Senate appropriation bills differ in many ways, they will have to be reconciled, giving you time to raise your voice on behalf of children who are in exploitative or dangerous child labor.
The Chairs—Senator Roy Blunt and Congressman Tom Cole of the Labor, Health, and Human Services appropriations subcommittees—will be key decision-makers in determining the outcome for ILAB. They need to hear from you and your Members of Congress that programs like ILAB are critical to the U.S. effort to end violence against children and the U.S. must not back down from this effort.
Please, make a call today for children in danger of child labor.
Click here to make a call.  You will be directed to a call script like this one and be provided with your members of Congress' numbers:
Hello, my name is [name] and I'm from [city]. I would like to share my disappointment in the cuts to funding for child labor programs in the FY17 Labor appropriations bill. I'm calling to ask the representative to speak to Representative Cole in support of robust funding for programs to eliminate child labor in the final appropriations bill. Thank you.
You can also Tweet members of Congress!
Ask Representative Cole and Senator Blunt to support programs working to end child labor:

Find your representative's Twitter handle here and then send them this Tweet:

Photo: A young girl who has been a child laborer now attends Aparejeyo Bangladesh Learning Center after being involved with World Vision. ©2015 World Vision/ photo by Gloria Das