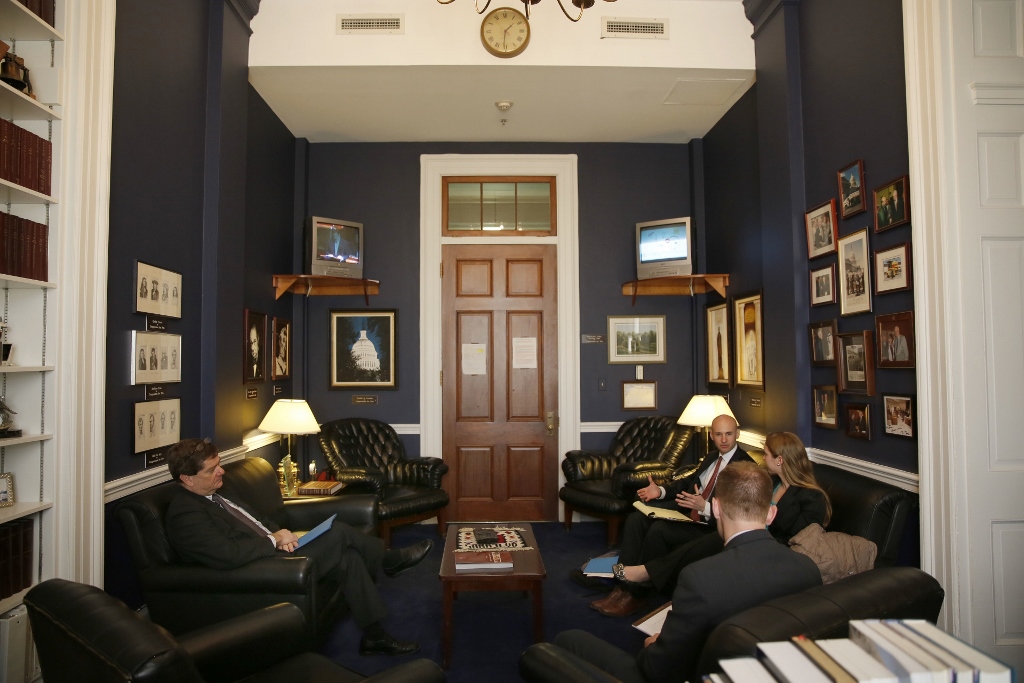 Edward and Beth Minton are a couple from North Carolina who have sponsored a child in Romania for 8 years, give to help women's protection, and advocate for the needs of the poor around the world.
They first dipped their toes into advocacy by calling their representatives to "support a clean water act and promote health of women," the couple share. They wanted their elected officials "to hear that people do care and want them to notice legislation that may not get attention otherwise."
For the Mintons, seeing the bills passed is the most rewarding part of advocacy. In December of 2014, the Water for the World Act became law with the help of advocates like the Mintons who tirelessly contacted Congress asking them to support and pass the bill.
The following year, the couple took their advocacy further and went to an in-district meeting with Senator Thom Tillis' office in Raleigh, NC. They enjoyed going to the meeting and even got a call back from one of the staff members regarding the Global Food Security Act. Ed and Beth are a great example of advocates growing and building relationships with their representatives' office.
They shared some tips for a successful in-district meeting, saying, "Be prepared on talking points, but speak from the heart. Let them know you care and this means something to you. Let them know you are just a regular person volunteering and want to be a voice for those who need it."
The Mintons also had some advice for people at every stage in advocacy. Before taking any advocacy step, they recommend that you "Read what World Vision sends you. Research yourself and make the email World Vision sends you your own, or if [you] like what you read, send it. Be prepared for a call from your rep's office."
The couple strongly believes that as a constituent, your voice matters. "[It] is important to keep our reps thinking about what their constituents want them to take a look at…You don't have to be a lawyer, just be yourself."
Advocate for the health of moms and kids today by making a call to your members of Congress! Click here to call!
Photo: World Vision advocates talk to members of Congress' staff. © 2014 Genesis Photos/ photo by Garrett Hubbard