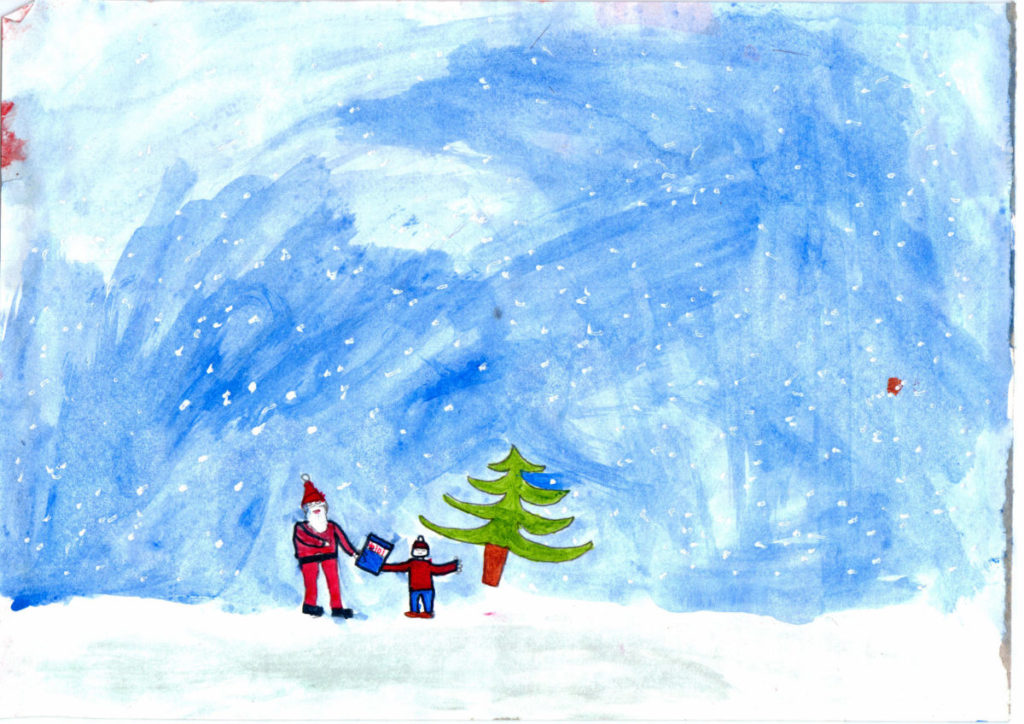 Dear Friend,
This Christmas season, I am filled with joy and gratitude as I reflect on the true reason we celebrate — the birth of our Lord, Jesus Christ.
His birth forever changed the world. And later, His sacrifice forever changed our lives. I'm truly thankful for the Christmas miracle that took place in the stable that night.
– Richard Stearns, President of World Vision US
All of us here at Beyond 5 wish you and your family a joyous Christmas Celebration!
Picture: At World Vision's Children's Club, children draw pictures and do Christmas-related activities. Christmas in Romania is a major annual celebration. In Ialomita, the communities are animated by the whoops of the dozens of children who are making snow balls and enjoying the snow while adults face all the difficulties of the season: shoveling the snow in front of their house and cooking food and cleaning their houses to receive guests and carolers. Christmas has always been a special moment for all children. © World Vision