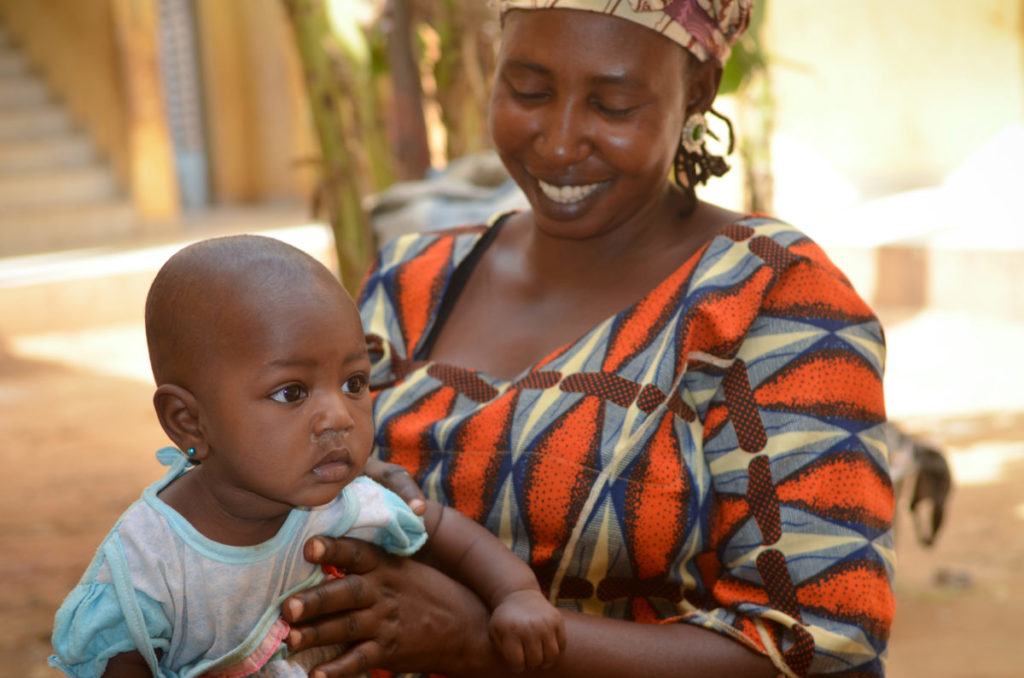 By Susan Anyangu-Amu, Child Health Now communications officer, World Vision Kenya
Mothers are crucial to child survival and development. Last year, a dear friend of mine watched her elder brother bury his wife who died after delivering their last born child. The little boy will never know his mother, she died without having ever seen him.
While this may sound gloomy, this particular infant is lucky. He has aunties and a willing and able grandmother who are looking after him.
Baby Moses
For the late Baby Moses the reality was markedly different.
Born to a mother living in the far-flung areas of Kakong'o in Turkana, his mother died soon after delivering him. She labored for several days while she waited for transport to take her to the nearest high-level hospital in Lodwar almost 150 kilometers (93 miles) away, in unforgiving terrain.
The wait was too much for her frail body, she died after delivering the late Baby Moses. She bled to death.
The last time I visited the World Vision Kainuk International Program Area, working on malnutrition stories, I visited Baby Moses. When I got into his father's manyatta (traditional home, made of straws), my excitement of seeing him turned into fear and soon it was despair.
There lay baby Moses, his eyes sunken and his body frail. For the entire time I was there he never made a movement. His body was recovering from a bout of diarrhea, one of the five leading killers of children under five years in Kenya.
Next to him lay his elderly grandmother who was now to care for the baby after his mother died. In a place where clean water is scarce, health facilities are inaccessible; everything seemed to be against the little boy.
And indeed a few weeks after my visit, Baby Moses died.
I was heartbroken. When I saw him in his father's manyatta, a sense of helplessness overwhelmed me. It was clear to me what he needed was the nurturing of a mother; which he did not have. His father had to leave to go and find food for the family, in an area that had not had rain in three years. His grandmother was helpless, old and frail and with nothing to give Baby Moses. He needed his mother.
Mothers are Crucial
Women are crucial to guarding children's health and nutrition. Poor health in women often translates to not being able to properly take care of the children they deliver. And when the women passes away during birth, the chances of the baby surviving are drastically reduced.
A famous saying goes: "A woman giving birth has her one foot in the grave." This gloomy illustration signifies the danger a woman goes through to bring another human into this world. And Baby Moses's mother is one of the statistics of the women who die in Kenya while giving birth.
According to the Kenya Demographic Health Survey (KDHS) of 2008/9 skilled medical workers attend to only 44 per cent of births in the country. Government statistics show that 14,700 women and girls die each year due to pregnancy-related complications. Another 294,000 to 441,000 women and girls will suffer from disabilities caused by complications during pregnancy and childbirth each year.
For an upwardly mobile woman, delivering her baby with the help of a skilled medical worker is not a luxury but a right. For women in certain parts of Kenya the reality is markedly different. I have met women in this country who have delivered 10 children and none has been born in a hospital. Is it not scary to imagine this….the number of things that could go wrong?
The Ultimate Litmus Test
Maternal deaths for me signify the litmus test of the status of women, their access to health care and the adequacy of the health care system in responding to their needs. Women are primary caregivers, mothers are crucial to infant survival and the child's optimal development. But in order for them to become effective in this role, they must be alive.
A vicious cycle is taking place in my country Kenya and every time I travel around documenting case studies I get heartbroken. When I see malnourished pregnant women give birth to underweight infants it is painful. It is time to sit up and focus on maternal deaths and morbidity if we want to reduce deaths among children under five.
The solutions according to experts are not complicated. Simply bring hospitals closer to the people, empower them to improve their health seeking behaviors and ensure the services are available.
Every time I visit Nyalunya Health Centre in Kisumu, where World Vision Kenya partnered with the government to improve the health of women, I see an intervention that can be scaled-up to other areas to improve the health of women.
What You Can Do
Pray for the health of babies and safe birthing for their mothers.
Send a message to your members of Congress. [this action has expired] Tell them why your heart breaks because of the number of babies like Moses and their mothers who are dying needlessly— and ask them to oppose major federal funding cuts to international assistance and work to ensure that these programs are protected. International assistance makes up just 1.4 percent of the overall federal budget, and there are few other places where dollars translate so directly into lives saved.
Photo: © 2013 World Vision